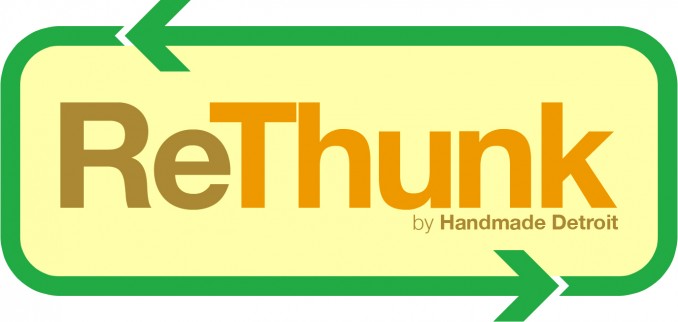 As you Lish wrote earlier here, this year Handmade Detroit's Rethunk tent will have a new theme for the Green Street Fair this year – "Create Your Own Canvas".
We'll be using embroidery hoops, used and vintage fabric, and some great paints, glitters and other fancies to show kids and adults how to make your own artwork with scrap materials, and we would really appreciate your help!
We are really excited to have the event funded (thanks to all who donated!), now we also need some volunteers to help participants with their creations! No experience necessary, and any amount of time you can donate would be fantastic.

The Rethunk Tent at the Green Street Fair needs volunteers for:
Friday, April 30th Noon-7pm
Saturday, May 1st 10am-7pm
Sunday, May 2nd 10am-5pm
If you'd like to volunteer (an hour or a day!), please email bethany@rewarevintage.com and I'll be happy to give you more details and a big hug for being a volunteer! If you are planning to attend Craft Revival this Saturday, you can also talk to Lish or Bethany there about volunteering at the Rethunk Tent.
We also are in need of scrap fabric and embroidery hoops – if you have any you'd like to donate, please bring them to Craft Revival, or contact a Handmade Detroit member to set up a drop off later!
You can read more about the Green Street Fair on their Facebook page and website. See our video from last year's Rethunk tent on our Kickstarter page!