Opening night is such a fun part of DUCF weekend! There are special attractions you won't see Saturday or Sunday, and you get the very first chance to shop the 100+ vendors goods! The cover charge that night is always $10 per guest which not only supports Handmade Detroit's production but a charitable donation as well.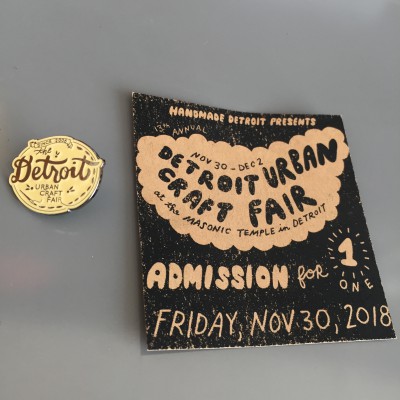 This year we decided to have some fun and sell some pre-show tickets at a couple local shops. You can get a paper ticket and a collectible DUCF enamel pin in a little $10 PACK! The next time you're in POST in Detroit or Yellow Door in Berkley, be sure to ask about our opening night ticket pin packs!
Are you a modern crafter? Applications are open until 11:59 on September 25th! Be sure to check out our FAQS at detroiturbancraftfair.com.