I like odd numbers and we're definitely having a good time working on this eleventh production season of Detroit Urban Craft Fair. Year ten was such a fantastic experience and challenge, and coming into this year we knew almost right away we wanted to pull some long-time collaborators in to help. The strongest example of that plan had to be asking our friend Chris Gorski of Detroit GT to be our art director and poster designer this year! We are so grateful he gave us an enthusiastic yes!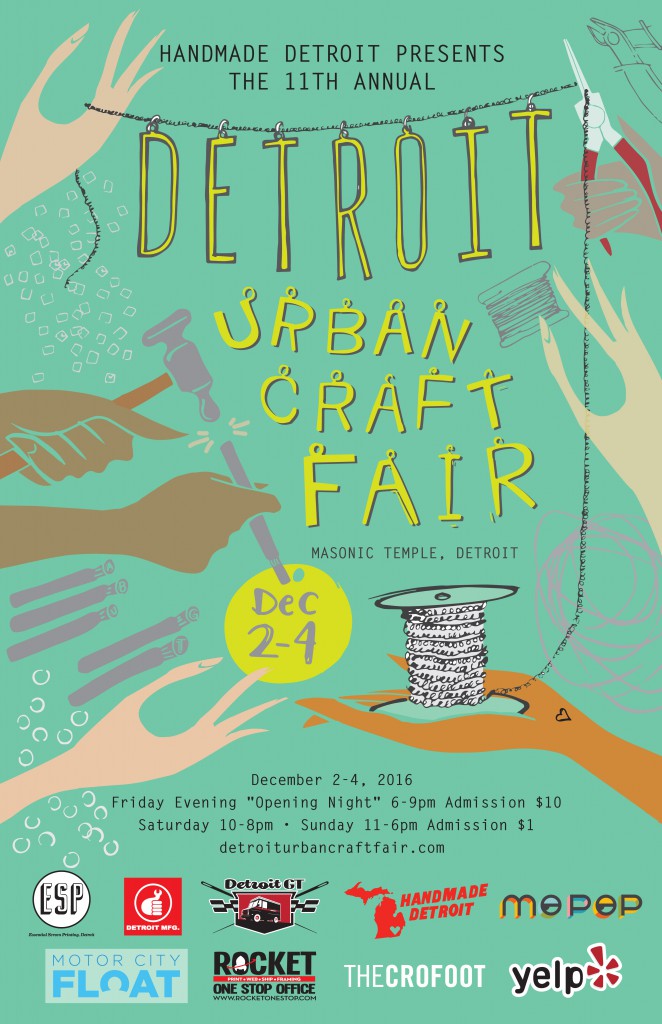 Chris has been a DUCF staple and sponsor for years, as the founder and creative director of DetGT, he's a self-proclaimed "Car nut" , CCS grad and lifetime Detroiter.
In 2010 he whipped up this amazing rendition of The Spirit of Detroit:
And stole the show last year with this gift of a DUCF coloring wall!
He's a newlywed, a dear friend to many and sincere talent and entrepreneur. THANK YOU, CHRIS! We just love you!