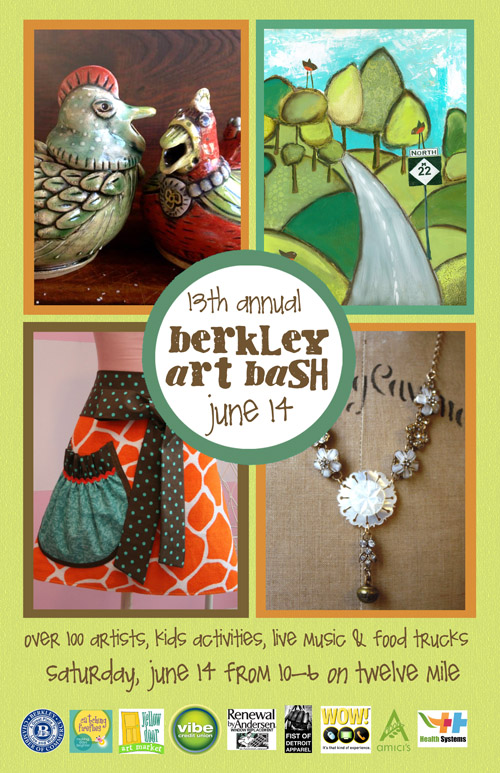 The Berkley Art Bash is back again tomorrow, and we are excited to see lots of our local favs will be there! Check out the full list of vendors here, and make it a family day – there will be food trucks, live music, and even inflatable and crafty fun for kids.
*This event is not affiliated with Handmade Detroit, Please contact the folks at
Berkley Art Bash
with any questions you may have.