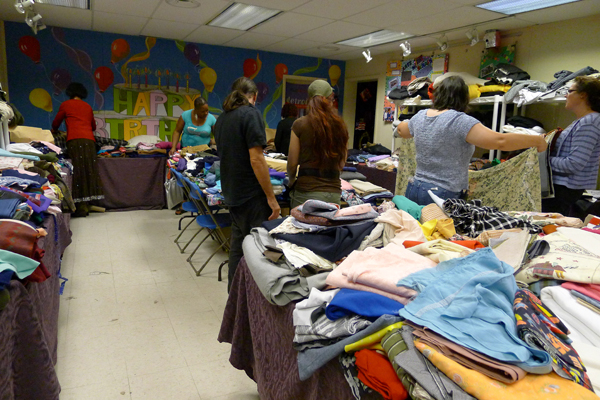 The semi-annual Arts and Scraps fabric sale is this Friday, Saturday, Tuesday, Thursday and next Saturday (2oth). Crafters and sewers can find all types and sorts of new and vintage fabrics and support children's creative learning with Arts and Scraps at the same time!
The preview party is Friday March 30, from 6 – 9 PM – there is $10 admission donation and you can fill up a grocery bags with fabric for $9. Saturday the sale runs from 11 – 4 with no admission price, and you can stuff a bag for $8. Tuesday and Thursday bags are just $6 each, and on Saturday the 20th you can fabric binge one last time for just $4 a bag.
Arts & Scraps is at 16135 Harper in Detroit. For more information check out the Arts & Scraps website.