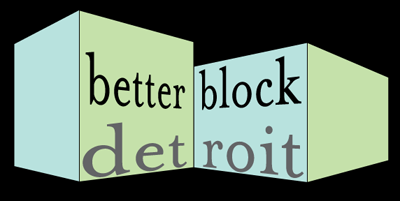 From our friends at Better Block Detroit, a happening within the Detroit Design Festival:
The Better Block Detroit event has started and the volunteers have been hard at work clearing the area of debris, cutting back overgrown weeds and setting the backdrop for the local artists, vendors and talent that will occupy this space September 22-23.
If you are interested in selling, performing, cooking, crafting, etc. on our block September 22-23, feel free to e-mail us at betterblockdetroit@gmail.com.
The Better Block project will cover the outdoor spaces of the block southeast of the East Grand and St. Antoine St. intersection in the North End neighborhood of Detroit.