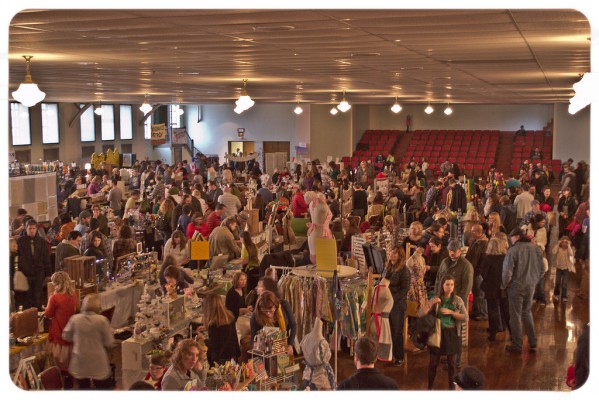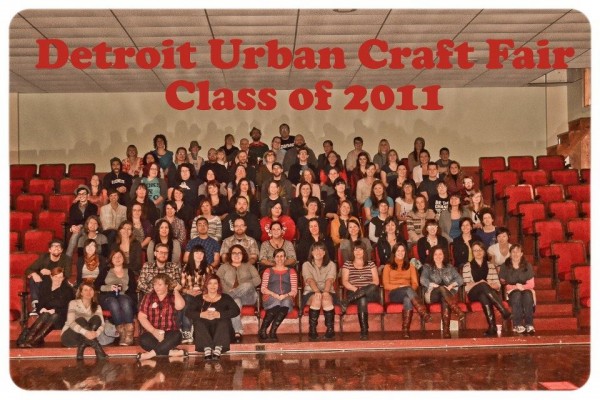 Photos by The Handmade Gift Guide
Another year of the Detroit Urban Craft Fair is on the books and we couldn't be more thankful to the visitors, vendors, volunteers, sponsors and everyone who helped make year six happen with a bang!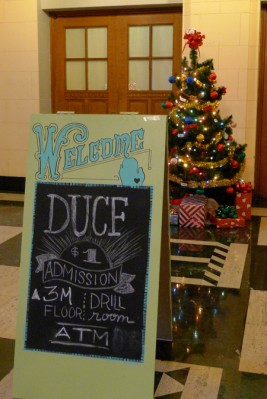 This year saw record attendance, with over 3,500 people coming through the door! Vendors and shoppers were digging the spacious Drill Room at the Masonic, too. We owe a special thanks to our Chow, our knight in shining food truck, who not only stepped in last-minute to save us from our food dilemmas, but also provided some kick-butt and Tweetable fare! If you missed picking up a gift, or are wondering about a certain artist, head over to the DUCF 2011 vendor page.
Our official show photographer, Anne of the Handmade Gift Guide, has posted her favorite shots in this DUCF 2011 Flicker set. If you post or link to them, please make sure to give her credit!
We'd also like to call out our sponsors, each who gave generously to our venture — and some who have been with us since the very beginning and continue to offer tremendous help and support (Naka and Dan, we're looking at you!). Please give them a visit and help us return the favor!
Photo by Reware Vintage
Thank you to our 2011 sponsors:
Jason Smith of Jazz Hands
and last but certainly not least, our tireless "web guy" Dan aka Turboclaw.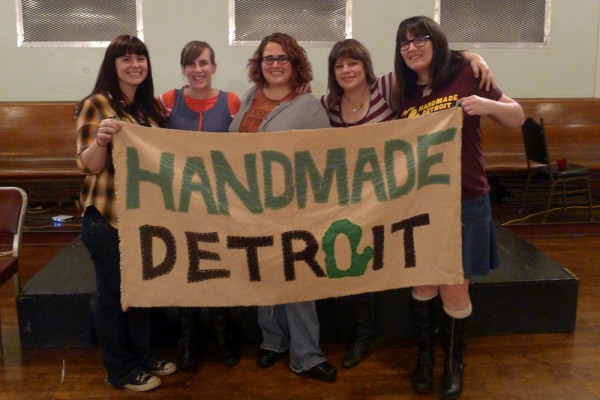 Photo by Reware Vintage
Thank you from the Handmade Detroit crew! (L to R: Bethany, Stephanie, Amy, Carey and Lish)
p.s. Interested in applying to be a vendor for 2012? Please friend us Handmade Detroit on Facebook or watch this space in late summer (you can always add us to your blog roll, too) of 2012 for more details.