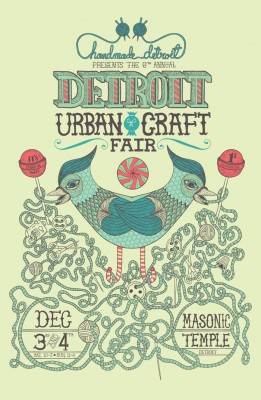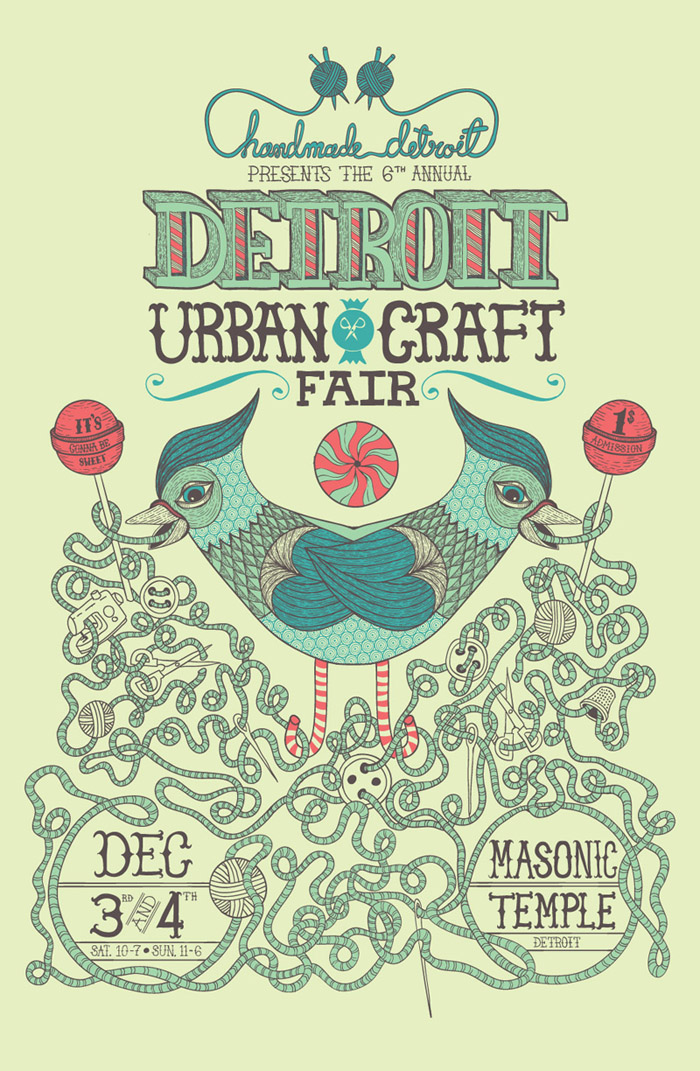 Time flies! The 6th Annual Detroit Urban Craft Fair, or DUCF as we locals call it, is this weekend! Here's what to expect, the when and where, and even how to get there!
What is it?
The 6th Annual Detroit Urban Craft Fair is an indie craft fair hosted by Handmade Detroit featuring over 80 local and national handmakers. Check out the entire 2011 DUCF vendor list.
The fair serves as an alternative to typical holiday big box store shopping, showcasing local and national independent artists. We're celebrating our sweet sixth anniversary the traditional way — with a candy theme and tons of makers!
You can also:
Read on to get all the details of the 2011 Detroit Urban Craft Fair.
When is DUCF?
Saturday, Dec. 3
10 a.m. to 7 p.m.
and
Sunday, Dec. 4
11 a.m. to 6 p.m.
Where is it?
500 Temple Ave, Detroit, Mich.
Who can come? How much does it cost?
DUCF is open to all ages. Admission is a $1 for those 12 and up.
Where do I park?
Parking is available all around the Masonic. And — bonus — this year we do not have to contend with a certain major team's game on Sunday raising the prices of parking!
What about food?
The Chow Truck from Chow Catering will be parked outside the Masonic with a variety of food ready to temp your taste buds. Vegetarians and vegans — we've got you covered with a variety of options for you, too! Snacks and beverages will also be available inside the Masonic.
I'm coming!
Awesome! Please take a minute to RSVP on the official DUCF Facebook event page.
Did we miss your question? Post them in the comments!