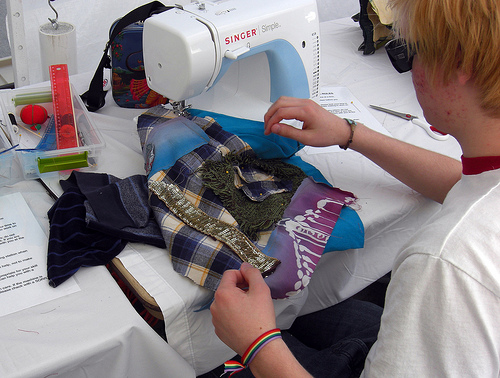 March is National Craft Month, a special time to celebrate crafts and the people who make them! It's also the perfect time to learn a craft you've always wanted to take up. Over the years, we've heard a few common types of crafts that people are interested in, namely: knitting, silk screening, sewing and embroidery. Here's a list of sites that can help you get started.
Knitting
Knitting Help: The essential site for beginning knitters loaded with lots of videos!
Knitty: Lots of projects to  get you inspired.
Ravelry: A social networking site for knitters. You can find local classes, yarn shops and knitting groups here.
Silkscreen
Here's a fun overview from Make and Etsy:
[youtube]http://www.youtube.com/watch?v=Ee_8IMx0uMo[/youtube]

Sewing
Embriodery
What craft do you want to learn this year? Any that you're learning now? Have you spotted a great online or local resource for beginners? Post your links in the comments!