Craft Revival Applications are LIVE!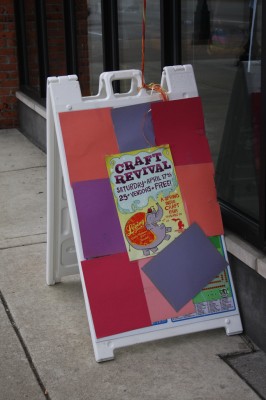 Handmade Detroit is excited to announce applications are LIVE for the 3rd Annual Craft Revival!  This year's event will take place Saturday, April 16th at The Loving Touch in Ferndale.  Applications and FAQs can be found here.
Here's the important part: Applications will be accepted until February 16, so don't wait to apply!
This post was written by Amy on February 2nd, 2011. She filed it in the Feature, Michigan, Etc., News, Projects and Videos & Media categories , and tagged it with craft revival, handmade detroit spring show. So far, one person has responded. If you enjoyed it and you'd like to read some related posts, try one of these: