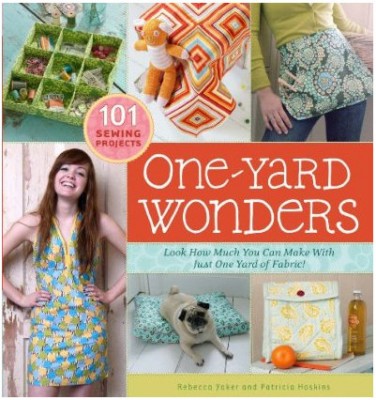 Rebecca and Trish, the ladies behind Storey Publishing's "One Yard Wonders" announced this week that they are now working on a sequel to the hit book!
OYW's sister will be more focused on particular types of fabric – what can you make with one yard of chiffon, silk, velvet and so on? They will be including tips on working with each type of material, then including specific projects by talented crafters – maybe you!
To learn more about the book and how to submit your project, check out oneyardwondersbook.com. Projects need to be submitted by April 1st. I've got a few ideas in mind to write up  –  join me, and let's see how many Michiganders we can get in one book!