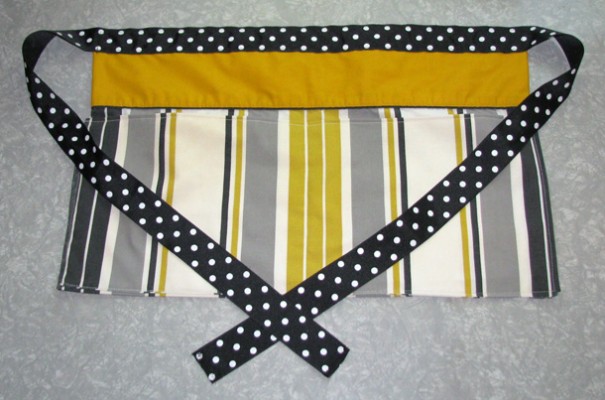 Ever since I read Betz White's 10 minute pillowcase apron tutorial, I was obsessed with finding the perfect vintage pillowcase to make my own!
I finally found it at an estate sale, and 10 minutes later (actually, I think it was 8 minutes total), viola! Cost: $2.91 for both the pillowcase and the ribbon – can't beat that!
Betz has lots of other green sewing and beginner sewing tutorials on her blog, and is also the author of Sewing Green: 25 Projects Made with Repurposed and Organic Materials, which is totally on my book wish list now.