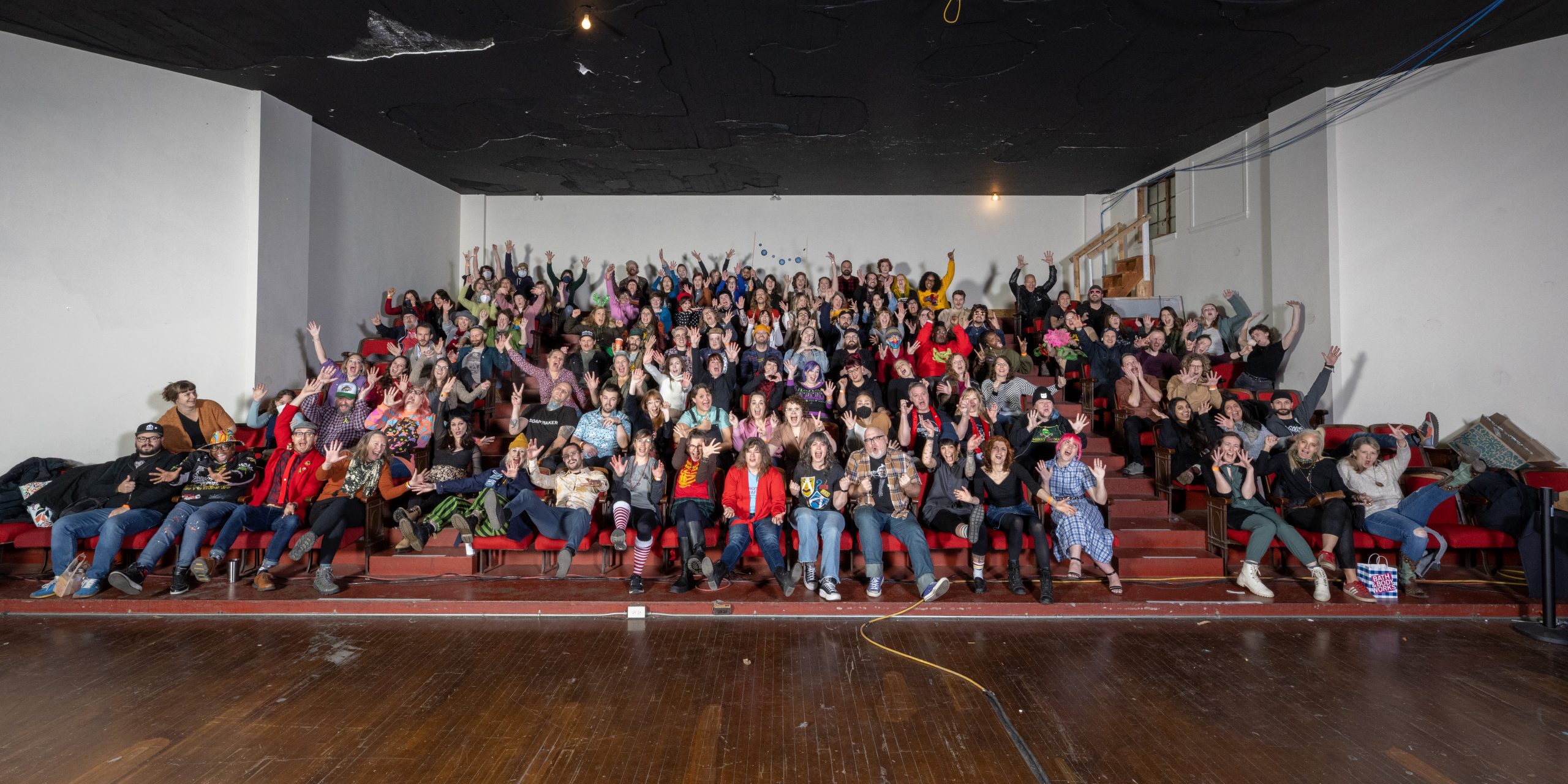 It's the end of the year and our 17th DUCF has come and gone! We pulled it off, and it was fantastic!
"The more things change, the more they stay the same", is the quote that keeps swirling around in my head reflecting on the weekend. Annnnd a lot of Lizzo songs. The venue, the team, our concept is consistent, yet each year there's so many moments that make it unique to any other.
The Masonic Temple somehow magically had no live shows that fell on our weekend, and from the moment we arrived for load in, to the high-fives out the door, there was a tangible calmness and comfort that held us throughout. The staff is always amazing, but this one was almost 'easy', and that's astounding! And if there was an issue ("Movie Money" mayhem) Melanie, Jan, Dwan, Rick, Olivia, Ross and full staff jumped into action. THANK YOU!!
Friday night is a party within a show and we had a record number attendees! The surprise for the evening was the jazz quartet The 313 Group, comprised of four local teen musicians! You can find them on IG @the_313_group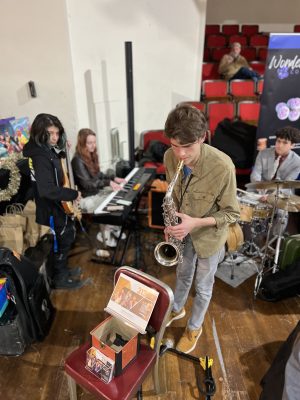 Friday also brought the return of Cool Critter maker Jessica Sheeran who offered a fun Weeple-making station! Clare and friends at POST also offered a gorgeous wood marbling ornament make which was so beautiful. And special featured makers: Wonderland Cookie Co, Mindfully Wrapped, Harry Miller Flowers & Espacia Fotiu.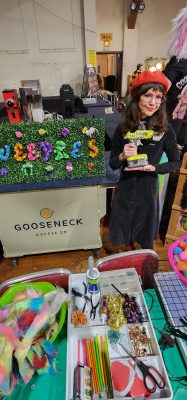 "The things that stay the same": Bethany & I (Carey) may be the remaining original two founders of DUCF, but the team that has built up around this show is long-standing. DJ Dave, our Photographer Doug Coombe, Dan Nixon, Liz Wright, Amy Lebowski, Justin Zeglevski, are the trusty stitches in the fabric of this event, THANK YOU! There's so many pals that work doors, floors, coats, volunteer, voting, stuffing envelopes, spread-sheeting, sign-making, street teaming, ahhh it's just so amazing! Monique, Dennis, Jeffrey, Jodi, Shayla– we thank YOU!
Our sponsors, our food and drink vendors, PR and Social media teams. So many details and moving parts that make it come together! Sadie Hip In Detroit, Prologue Stephanie Casola, Gooseneck Coffee, Delectabowl, Yelp Detroit, AR Workshop Ferndale, ESP Detroit, Rocket One Stop Printing, Arsenal Handicraft, POST Detroit, City Bird, Detroit GT, Gus & Grey, Arsenal Handicraft BonBonBon, plus Sloe Gin Fizz & Saving Throwing Pillows we're so grateful for your support! And big congrats to Jesi of Just Follow Your Art for winning Best In Show 2022 and earning an automatic IN to DUCF 18!!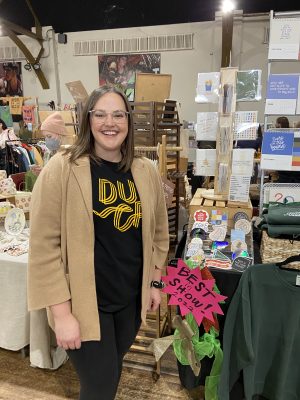 Vanessa Montano, our poster artist and illustrator, you stole our hearts during our 2020 virtual show and it was incredible working with you this year. So excited to see what the future brings with your talents!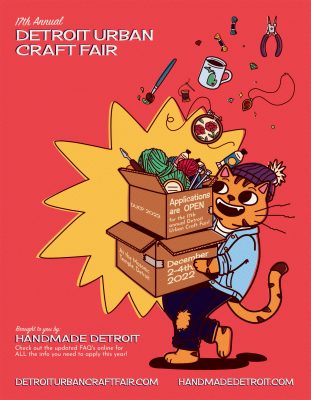 "The things that change": So happy to report big changes for our personal businesses, Reware Vintage and Glass Action! Beth and I literally and figuratively could not continue to make this event happen without alllll the people and more in this review. Reware Vintage celebrated 17 years in business this year and in October the one year celebration of the flagship retail space on 12 mile in Berkley, MI! If you don't yet, follow Bethany, her store, her finds on IG @rewarevintage and shop in person for your throw-back holiday outfits and all throughout the year!
Glass Action! is also expanding in the most amazing way. In addition to making custom designs and crowd-favorite pet portraits in stained glass for 17 years, I'm now hosting workshops and classes for beginners and advanced glass-makers in my garage studio in Oak Park, MI! Netflix is fun and all but winter can be dreary– I've been planning for so long to host people and teach them a 'new thing', and twinkling, colorful glass is good for the soul, I promise! Keep up with my monthly menu on IG @glass_action and come have some fun with me in the studio!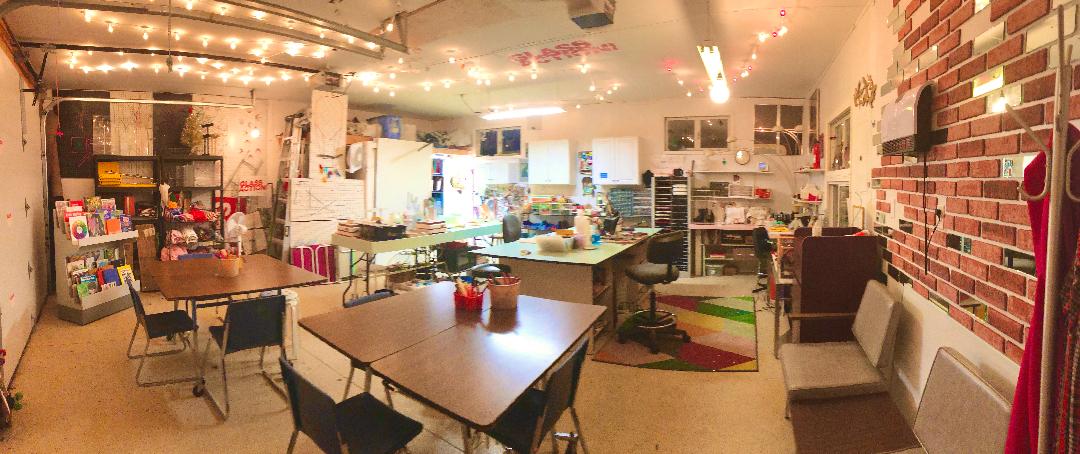 And obviously, best for last: a huge shout out to our 17th year vendors. Wow, wow. The displays, the cheer, the gorgeous gifts! Absolutely crushed it, you guys!! We send a survey at the top of the new year and always look forward to hearing a round up of your individual DUCF notes. What works, the tweeks, we comb over everything and always plan with your best interests in mind– it's a long weekend and we make supporting you our top priority. We want everyone in that room to shine and this by far was a feast for the eyes unlike any other year!
If you attended OR MISSED DUCF this year, you can shop our vendors A-Z on the website! We hope you found some incredible gifts for your loved ones, and yourselves, and mark your calendars for Dec 1-3, 2023, year 18!! We loved seeing your smiling faces all weekend and we can't thank you enough for supporting working makers and artists in our community. We love you, Detroit!
Putting 'the D' in DIY since 2005, Carey Gustafson & Bethany Nixon