Planning our in-person return was quite an endeavor but now that it's days away we're hopeful and excited that the planning of our admission pricing levels will create a flow that guest and shoppers can feel best about.
WILL THERE BE CROWDS? In 'regular times', usually Saturday morning, the lobby security would hold the line because the Drill Hall (our room) would be so crowded. We didn't want that to happen again so we've created pockets of time we suggest to try!
BUDDY UP! Do you have a friend, relative or partner you come down every year, kids are at home and you want to have a few hours to knock out some shopping? We recommend either Friday Night ($10) or Sat/Sun morning before noon ($5). That admission price is per each guest, and not recommended for families with children and larger parties in tow. Saturday opens at 10am, Sunday at 11.
FAMILIES & KID-CREW! Please consider joining us after lunchtime, starting around 1pm! AR workshop will be hosting a kid craft area from 1-5pm each afternoon (free, but donations are kindly accepted). Children 10 and under MUST be masked unless snacking in the designated chill area (the red seats) and there is space up front to park those strollers and take a break. Admission starting at NOON Sat & Sunday is $2 per person, kids 12 and under are free. We are not serving food this year, but again, BYO snacking is welcome in the theater area. 🙂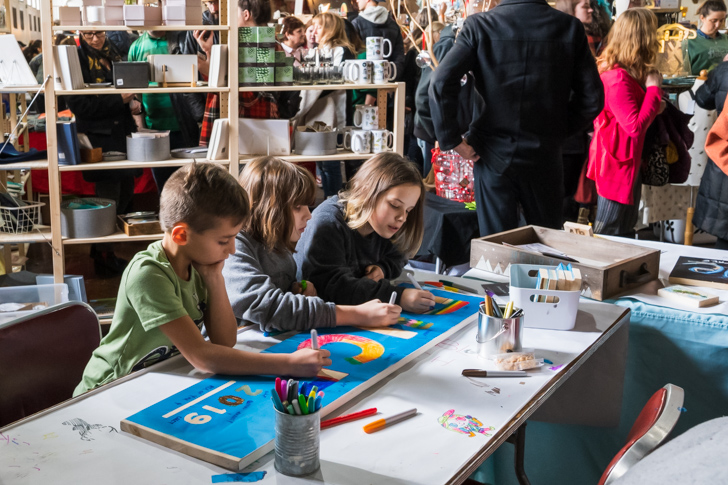 Drop by before dinner in the city! Noel night is cancelled this year, but if you're in Detroit for dinner and some fun, or just want to catch last call with us at DUCF the last two hours of the show each afternoon is donation only! The donation spot can't be missed at the Handmade Detroit merch station just inside the door.
Do I need advance tickets? Nope! We aren't selling tickets in advance this year. Just pay at our welcome table when you arrive, after you show security your Vaxx card or negative COVID test!
SHOP DUCF ONLINE! Reminder: if coming in-person isn't an option this year you're welcome to shop our juried artists from A-Z on our website! Here's a sample of Bethany's Maker-profile!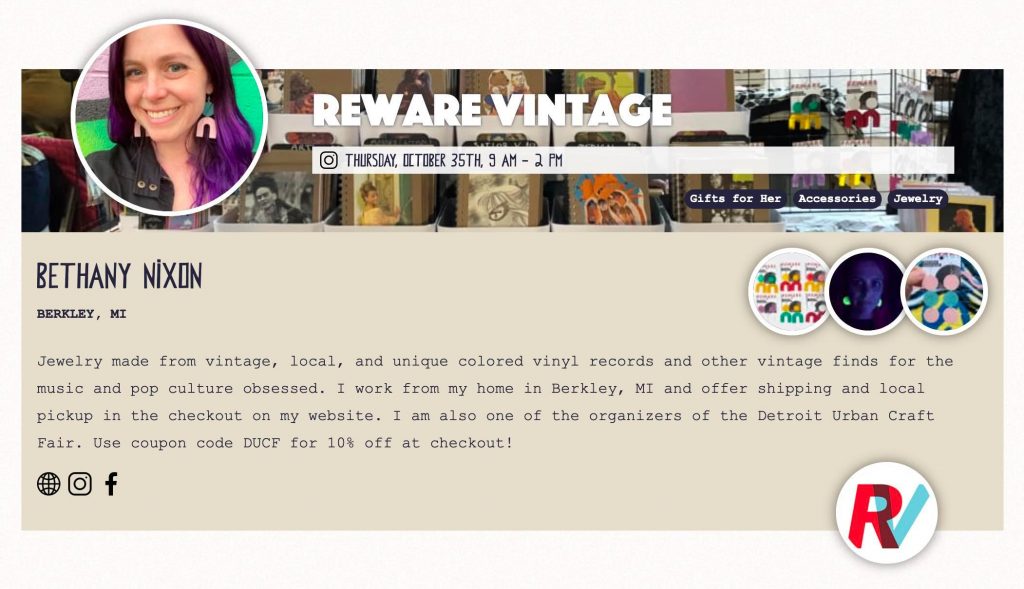 We cannot thank you enough for your support of this incredibly creative community of makers! Every single dollar you spend goes to support the artists, helpers, staff and producers of DUCF, proudly celebrating our 16th year. <3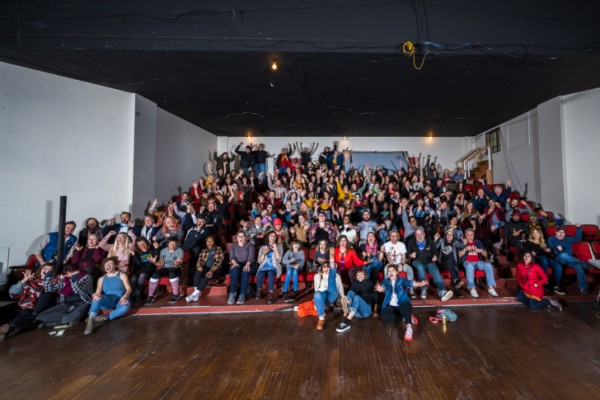 Each guest must show proof of Vaccination or 72 hour negative test result to attend. Children 10 and under must be masked up. Thank you for adhering to these policies!