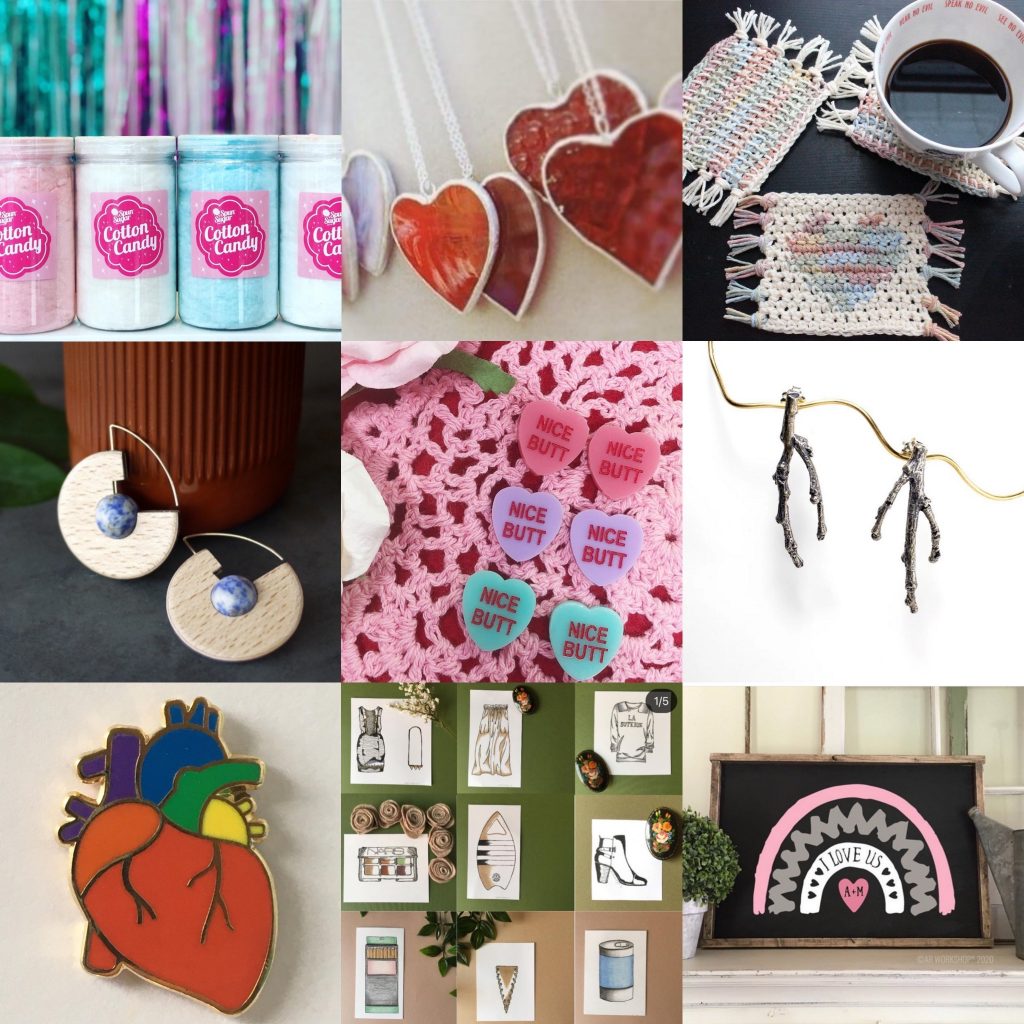 Are you still looking for the perfect Valentine's Day gift?
If you are still shopping for Valentine's or Galentine's, we hope you've got plans shop local, and handmade!
If you need some ideas, head over to the Handmade Detroit Instagram feed to get to know some local makers with special Valentines goods for sale, give your favorites a follow and check out their online shops through their IG accounts! Stay tuned for more too – there's more makers showing gift ideas through February 13th!
Don't forget – you can also head over to DetroitUrbanCraftFair.com and look through our vendors there, for 100+ more Michigan Makers to shop, for Valentine's Day or any day throughout the year!