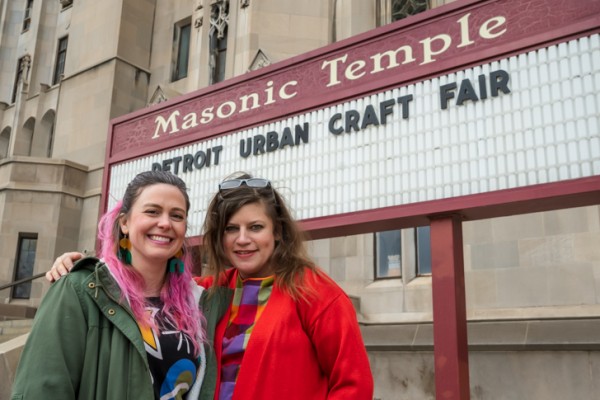 Detroit Urban Craft Fair is more than a weekend event – it is a community. With love and consideration for the health of all of you who make this community so great, we have decided to move DUCF from the Detroit Masonic Temple to an online format for 2020.
We are sure it isn't a shocking decision, but all the same it is sad for us to announce, and hard to know we won't be sharing DUCF together in the same way as we have for the past 14 years.  Still, we are determined to host a new kind of DUCF this year to support our local creatives, and help our shoppers find the unique handmade gifts they'll love to give in the holiday season!
Please stay tuned to our social media and blog feeds for more details coming soon on how you can apply for the 15th annual Detroit Urban Craft Fair, and in the meantime, please visit the Handmade Detroit Instagram feed to learn about makers you can shop with and support today.
Yours in the crafty revolution,
Bethany + Carey