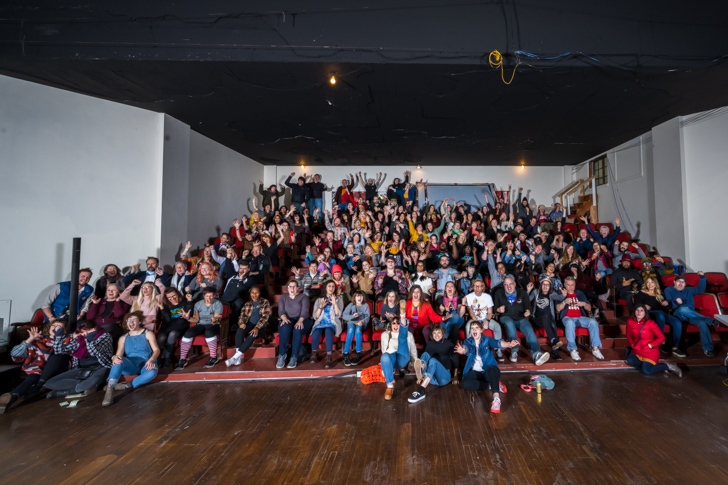 The 14th Annual Detroit Urban Craft Fair has ended, and whoa – what a weekend it was! We'd like to thank each one of you who came to shop, and each one of our 110 vendors for being a part of it.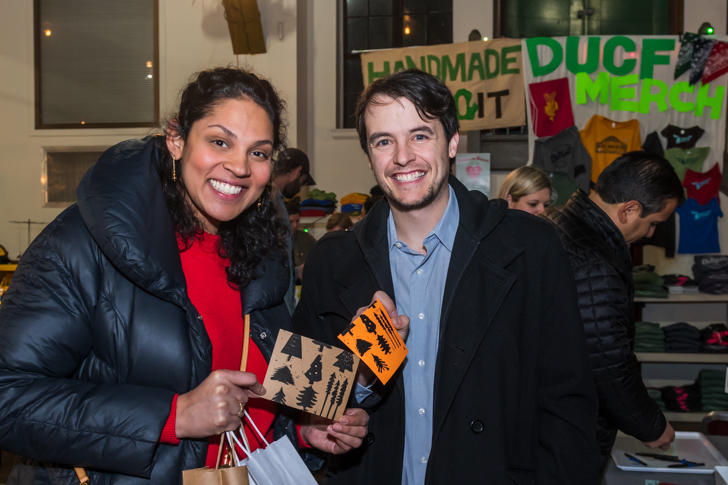 Friday night was magical – we raised $3300 for Art Road, enjoyed food from Imperfect Produce and Gelato Bean, danced with music from DJ Eugene Machine, loved talking with Green Mitten Mama about her new children's book ABC Detroit, and got crafty with Yelp, Paper Honey Bee and Angela Ficorelli.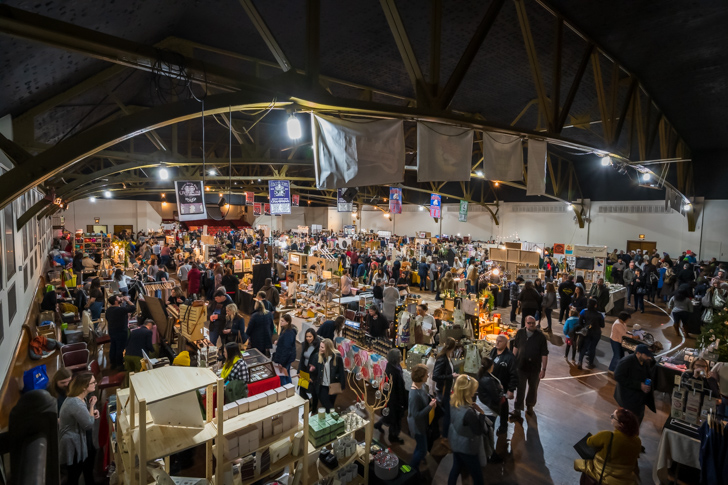 Saturday and Sunday was full of fun and festive shopping! We had 110 makers this year, and 25 of them were brand new to DUCF. Most of us were from Metro Detroit + Michigan, but we also had vendors come all the way from San Fransisco, Atlanta, Cleveland, Pittsburgh, Portland, and Chicago. Everyone all had a great time and felt so much love for Detroit and the 10,000 shoppers who shopped small over our weekend at the Masonic.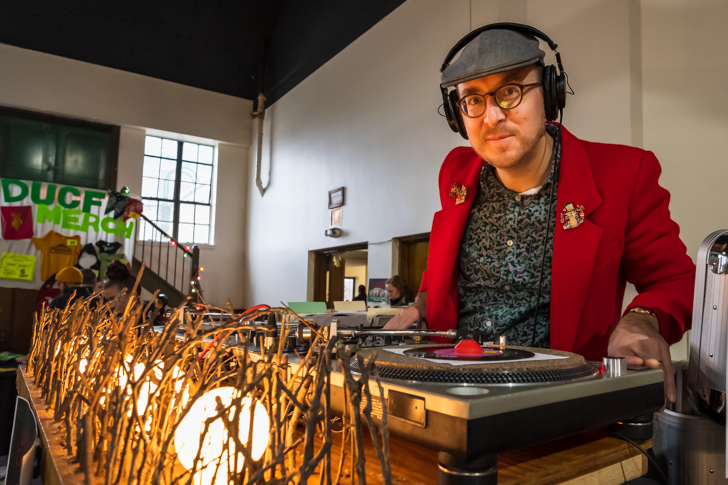 Speaking of the Masonic, we'd love to thank so many people for their help with DUCF, starting with everyone at the Detroit Masonic Temple for helping us host! The beauty of the temple fills us with the holiday spirit, while DJ Dave Lawson gets us energized with joy for the season. Thanks to Delectabowl and Gooseneck Coffee for warming our tummies and all our volunteers for warming our hearts with the generosity of your time.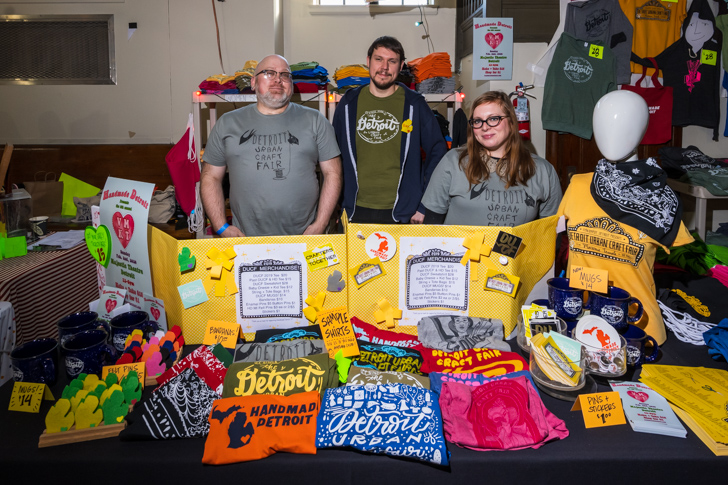 We couldn't have done any of this without our incredible staff who works so hard especially Amy, Liz and Justin, and big love to our latest addition, Sadie, who rocked our social media this year! We'd also love to give a big high five to Nicole Ray who designed this year's artwork, long time sponsors Rocket One Stop for bringing it to life on our posters , Doug Coombe for being our incredible photographer for so many years, and ESP for turning it into the coolest T-shirts!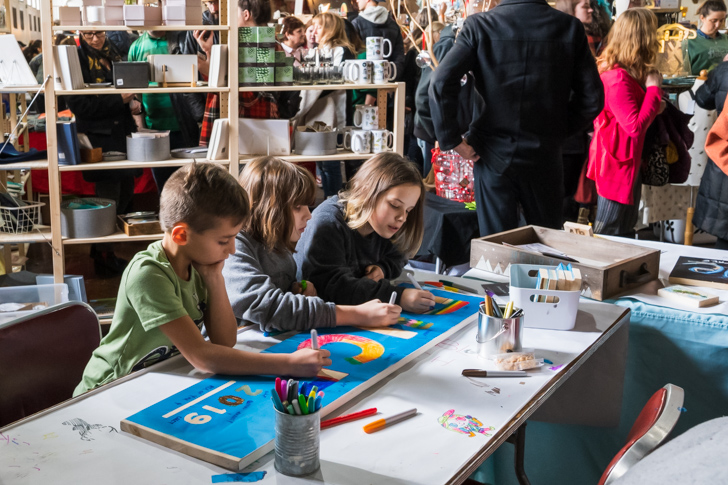 Big thanks to the stores who helped us sell Friday night tickets – Yellow Door Art Market, City Bird, POST and The Plant House at Rust Belt Market, and to our street team and friends Courtney + Katie who helped spread the word. Katie also helped so many children make their own works of art at the AR Workshop kids corner! Our other sponsors Detroit GT, Ponyride, Arsenal Handicraft, and Motor City Float are both some of our favorite people and local businesses that boost our wonderful craft community.
Congrats to Artsy Fart who won the people's choice award of Best Display and Katie Bramlage who won Best in Show!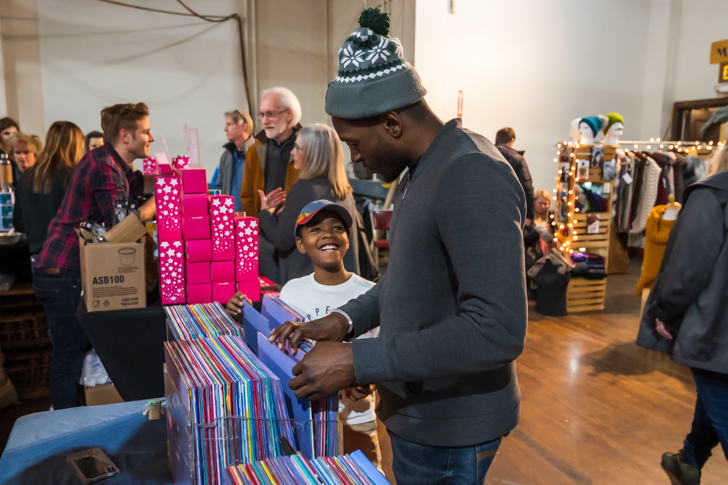 Lastly, we'd like to thank all of the 10,000 shoppers who came out to enthusiastically support the Detroit creative community and share their work with the people you love this season. You are the reason we all do what we do, and we together we will continue to grow and foster the arts and creativity here! We love you all, thank you <3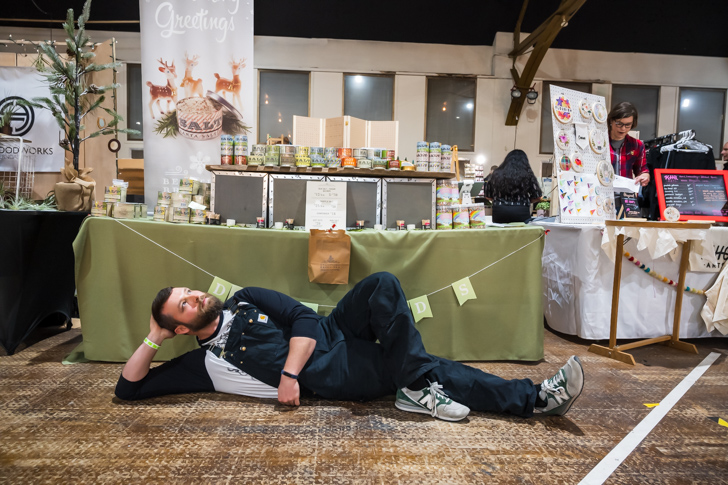 Do you make things and want to share it at DUCF next year? Please apply to be one of our crafters! We always host at least 25% new artists each year, and for many it is the first craft show they have ever done. Our applications will open in mid-July, and we can't wait to see what you make then.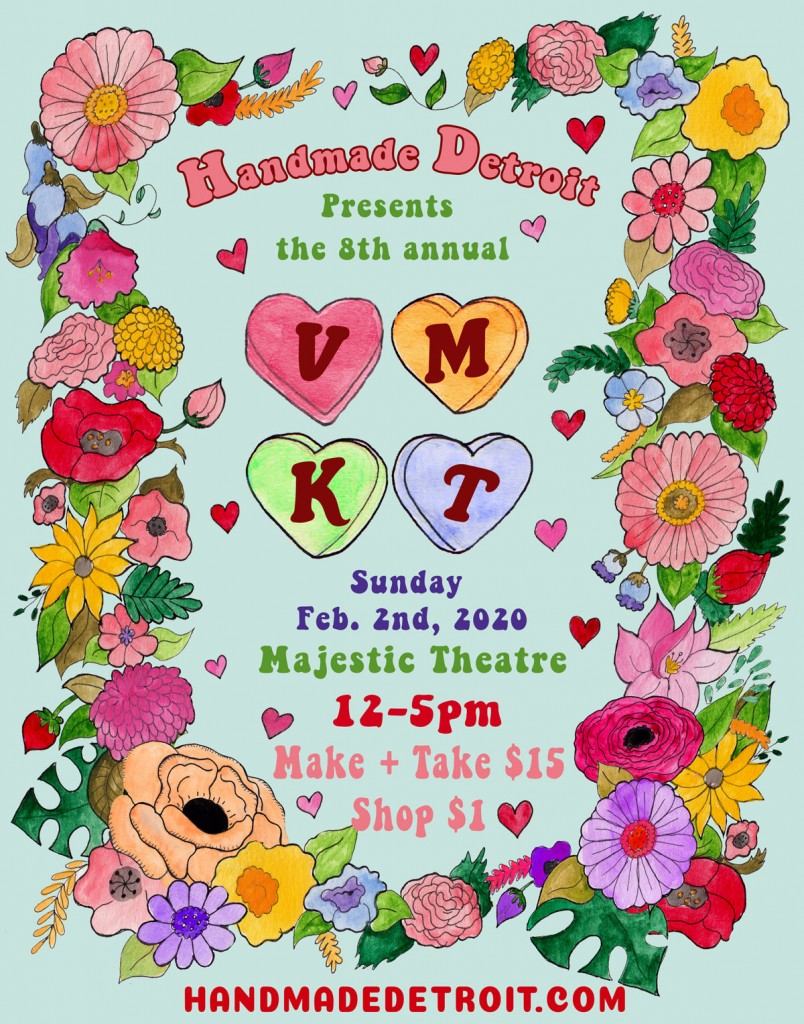 We hope you'll join us for a day of creativity and shopping at VMKT, a Valentine's celebration on Sunday, February 2nd at the Majestic Theater, and keep stopping by our blog and social media to see what others are up to in this community too!
Yours in the Crafty Revolution,
Bethany and Carey