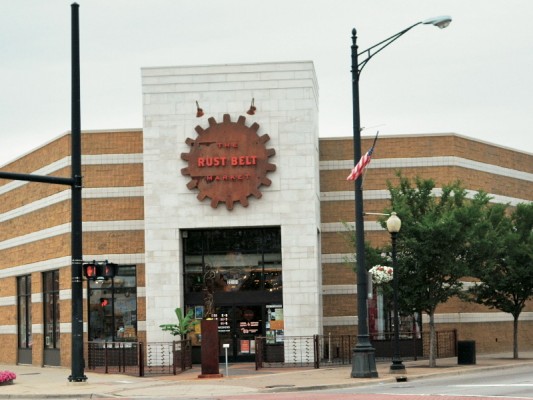 Is it possible you still have some gifts to get? Here's a great chance to stuff a few more stockings in downtown Ferndale at The Rust Belt Market 12 days of Shopping Holiday Market! 
Starting this Friday from 11-7pm for twelve consecutive days you can shop their 50+ permanent vendor spaces in addition to a number of guest vendors including, drum roll– Handmade Detroit! That's right– keep your eye out for the HD mini-market featuring Glass Action (me), Jodi Lynn's Emporium of Doodles and the cutest HD and DUCF merch in stock!
Be sure to check RBMkt's website  for all the details before heading out and even check the City of Ferndale's website– they've done some free parking shopping days in the past (always free on Sunday). Bonus!
Happy hunting and thanks again Chris and Tiffany Best for your support this and all these years !