It's no secret, Handmade Detroit and Nicole Ray, "Sloe Gin Fizz" go way back. She's been a longtime DUCF vendor, and we were so happy she accepted the job of being our 2019 Artist for our 14th year! 
We loved the application poster so much we unanimously agreed to move forward with that happy scene. Thank you so much, Nicole!
Behold!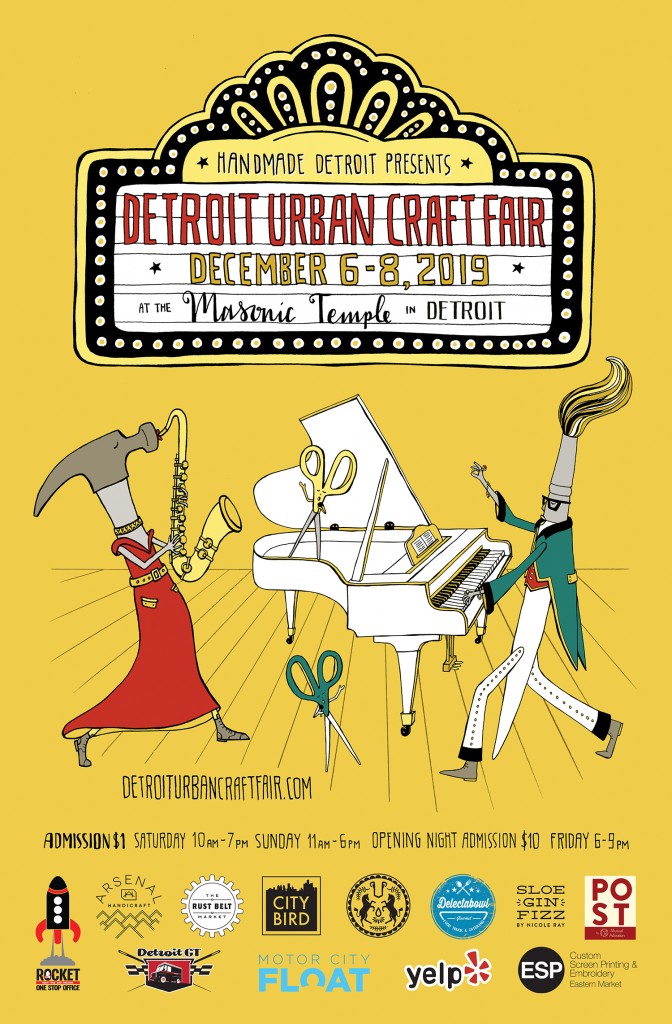 Many thanks once again to the hundreds of people that applied to  Detroit Urban Craft Fair! If you're a maker waiting for the email notifications please check your inboxes (and SPAM-boxes) this week. We send acceptance, rejection and waitlist emails. Reviewing your work is a serious and thoughtful process. Thank you for doing what you do, and best of luck!
Are you interested in supporting this years event? We're looking for SWAG for our bags and volunteers for Saturday & Sunday!  Please contact carey@handmadedetroit if you'd like more info.
Yours in the Crafty Revolution,
Carey & Bethany