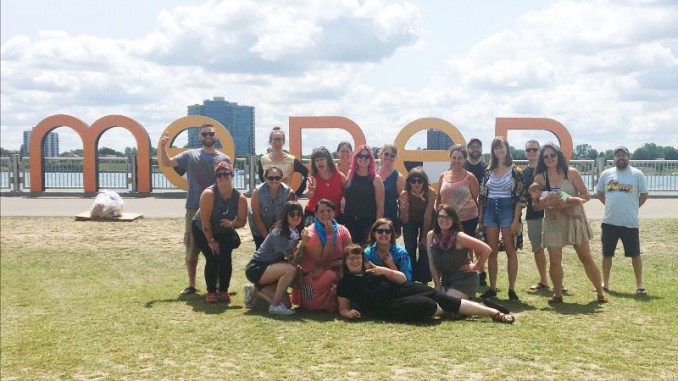 We are so excited to be back at the Mo Pop Festival this year, curating the Craft Bazaar village with a group of 24 makers and artists from Metro Detroit!
Goldeluxe Jewelry
www.goldeluxe.com
Foxy Hipster
thefoxyhipster.etsy.com
Artsy Fart ™
www.ArtsyFart.com
Detroit GT
detroitgt.com
Bringing the Happy
www.bringingthehappy.co
make.do.studio
www.katiebramlage.com
Cool Critters
www.instagram.com/shopcoolcritters/
Gingerly Made
www.etsy.com/shop/lesliebot
Alchemy Henna
www.alchemyhenna.com/
Science Bee
sciencebee.etsy.com
Solstice Handmade
Solsticehandmade.com/shop
Lurk & Destroy
www.lurkanddestroy.com
ARTSSHARK
artsshark.etsy.com
The Aquarius House
instagram.com/theaquariushouse
Outer Spaceways Apparel
www.etsy.com/shop/outerspaceways
White Owl Jewelry
www.etsy.com/shop/whiteowl/
Handmade Detroit
handmadedetroit.com
Reware Vintage
rewarevintage.com
Arthur's Plaid Pants
www.arthursplaidpants.com
Subversive Image
www.subversiveimage.com
Vintageliz Leather
www.vintageliz.goodsie.com
Plateful Jewelry
www.platefuljewelry.etsy.com
Woodward Standard Co.
woodwardstandardco.com
Flint Candle Co
https://www.etsy.com/shop/FlintCandleCo
We all can't wait to show you what we'll be making for this summer for our Mo Pop shoppers! When you want to take a break from watching the bands, make sure to check out the Craft Bazaar, along with the other fun villages that will be there.
Want to learn more about the Mo Pop Festival, or get your tickets? Head on over to the Mo Pop Festival website for all the deets.
Thanks again to Mo Pop Festival for having us back for our favorite weekend of the summer!