Detroit Urban Craft Fair weekend has come and gone! Three days of crafts, friends, and fellowship + new faces, trusty helpers, and inspiration all around – HIGH FIVE!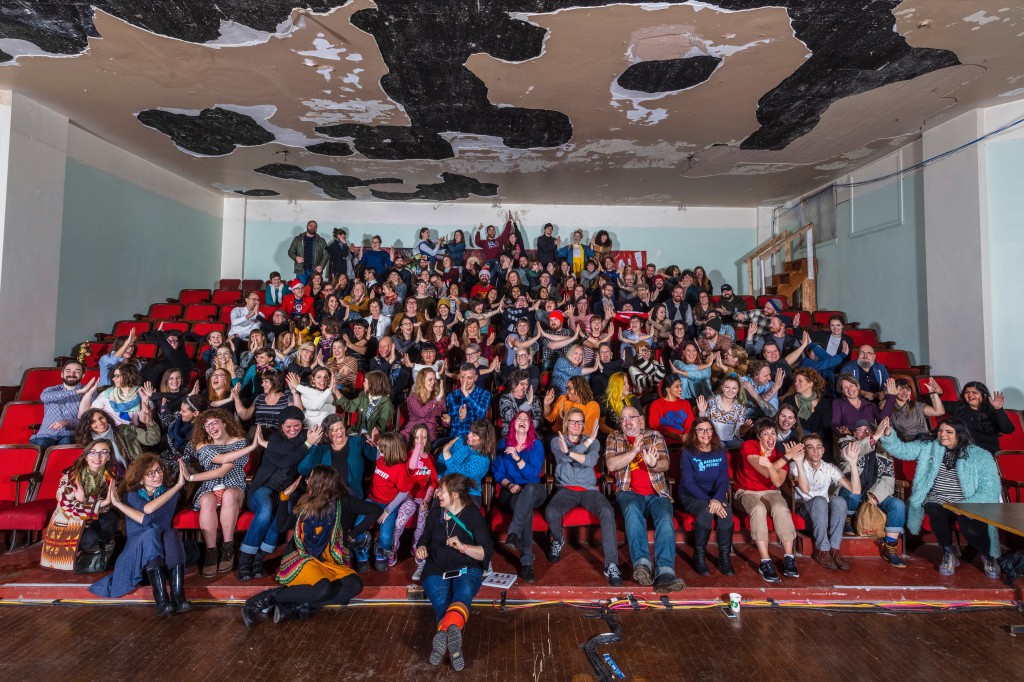 DUCF turned 13 this year and no matter how you dare to prepare, from set up to load out the weekend is a crazy and fantastic experience all it's own!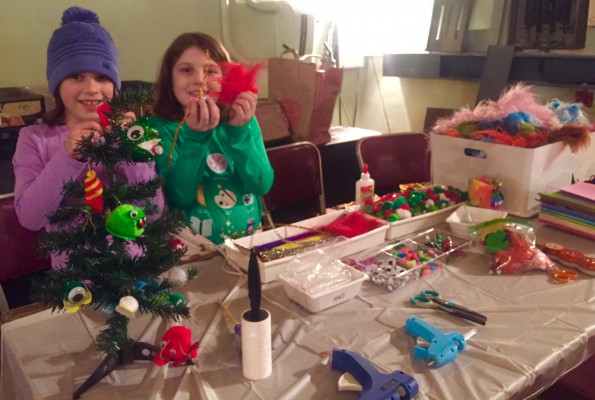 Friday night was our biggest turnout yet with 800 attendees (PLUS a bounty of children) and the evening had a special reception feel. The makers readied their booths and greeted the very first guests of the year, who spent the evening decorating coloring pages, screen-printing cards, shopping for gifts, enjoying tasty treats and even designing some Weepuls!
Saturday and Sunday brought in more waves of happy, excited shoppers and we all loved talking with and helping our 8500+ visitors! We hope your friends and family will be as thrilled with their gifts as we were making them. By the end of the weekend our neighboring vendors had become friends and the new DUCF vendors felt they were now part of this community too.
Dwaar Chocolate, a brand new maker to DUCF shared post-show, "It was an amazing weekend to showcase my hobby. I'm humbled by the comments that I received from the customers and encouraged to experiment more. I made so many friends at this show. And I shopped, too! A lot in fact."  Christina from Arsenal Handicraft, a new-to-us sponsor but repeat vendor shared, "Looking down the row of sponsors, at least half of us have collaborated to make something together over the years. It is truly a wonderful little community that we get to be a part of. And it's not lost on us that bigger corporate brands are looking to get a piece of what's happening in Detroit right now, but Handmade Detroit has chosen to help makers get started, and then water and feed us as we all grow together."
Congratulations to Ella Calas Jewelry for being voted Favorite Display and to Lurk & Destroy who won Best In Show (and an automatic IN 2019) by 100 Saturday shoppers.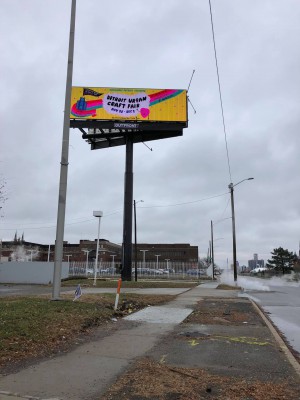 This year shoppers found us by way of local print and TV, word of mouth, social media stories & links, and for the first time a gigantic BILLBOARD on I-75/375! Of course, many of our shoppers return year after year with friends and family, and it warms our hearts so much that DUCF has become one of your holiday traditions.
There are SO many people to thank! First, we'd like to thank Melissa Dettloff of Hooray Forever for our awesome poster and art for the year! Thanks also to Rocket Printing and ESP for our posters and amazing merch from her designs! Thank you to Courtney & Katie for managing our street team, DJ Dave Lawson, and Doug Coombe – our long-time photographer. Love to Delectabowl for your nourishment, and to our voting committee! Thanks to POST and Yellow Door Art Market, for kindly selling our presale tickets and to Sadie, Anne & Jodi Lynn Doodles for coming through with additional social media savvy.
Thank you to our vendors that donated their work for our Opening Night door prizes and to show off how good our show will be each year on local news! Thank you Fox2 and TV20 Channel 7, and to WDET, for helping us reach out to Metro Detroit and for everything you do for the community. Thanks to Cool Critters (Jess), Hooray Forever (Melissa), Hazel & Dolly (Rachel), Blu Kitchen (Adina), Entropy Coffee Bar, Yelp (Annette), Peninsulas (Robert & Mary), and Girls Rock Detroit for all extra excitement you brought to Friday night.
To our Masonic Temple team: Jenny, Rich, Jan, Steve, Larry, Dwan, our bartenders & the guys that helped us drive a van backward through 100 year old tunnel + and everyone that jumped in to help, thank you!
Big love to our sponsors: Arsenal Handicraft, Mutual Adoration, Crofoot/Mo Pop, Detroit GT, Motor City Float, and ESP Detroit.
To our crew and volunteer miracle workers, especially Liz, Justin, and Amy: year after year you dazzle us! Thank you.
Thanks to Dan Nixon, our webmaster and Beth's husband, and to all our HD kids – Roy, Della, and Junior-Helper Lucy for your excitement, support and hugs. We LOVE you!
And finally, we thank YOU for shopping at DUCF! Thanks to those of you who brought friends & who have come year after year. It is incredibly exciting for us to welcome both long time and brand new shoppers year after year. In its inception 14 years ago  we vowed to keep DUCF in Detroit proper and work to promote the creative community. The charm, warmth, creativity, and grit in Detroit is like no other – in the music community, arts and culture, neighborhood shops and churches, dive bars and underground movements. We thank you for supporting creatives and small businesses here, and for supporting us local producers, too. Your dollars are mighty seeds which have contributed directly to growing the southwest Michigan craft community.
Each year we open our applications mid-July and anyone that is a skilled crafter or maker that has the endurance to participate should apply! Please tell your friends in the city, suburbs anywhere if they missed it this year. 30% of DUCF is always new vendors and each year is fresh!
We see you, 2019 – watch out!
Yours in the Crafty Revolution, Beth & Carey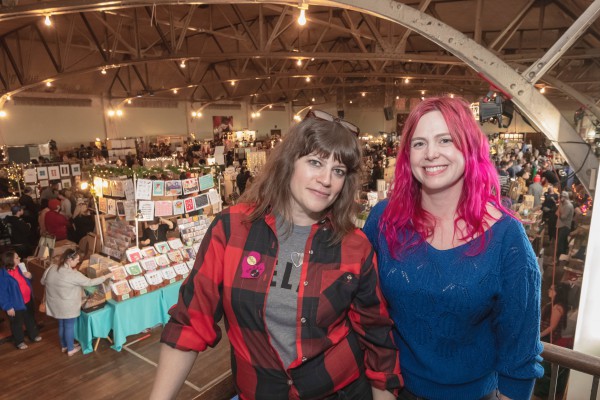 Carey Gustafson & Bethany Nixon
Handmade Detroit
Photo: Doug Coombe 2018