Chris Gorski from Detroit GT has been with us nearly from the start, and has been a DUCF sponsor for many years! We watch with amazement as this busy illustrator and crafty businessman reveals inspired pieces of art throughout the year, and in addition to his retail kiosks and spaces throughout Michigan and beyond, he has officially popped up at The Cadillac Square Holiday Market!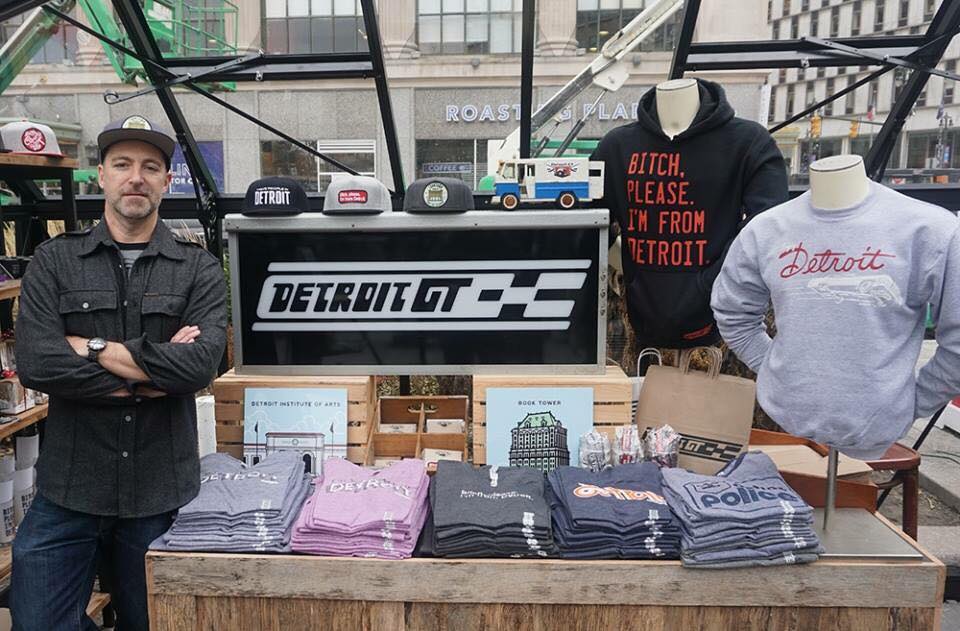 I asked Chris how running Detroit GT changed him personally and professionally over the years. "(Business) Time management is probably still my biggest struggle after having been in business for over 10 years. My creative business is an extension of me, it comes with me everywhere I go." Chris smartly has vouched after 7pm to turn off work business and focus on art and time just for himself! Something many self-employed people I know would bob their heads in agreement.
The best way to keep up with Chris and Detroit GT's ever-growing product line is his Instagram account. "I post a variety of design, rough sketches, finished products and sprinkle of my obsession with car culture. It's thrilling when I doodle a rough sketch, posting and getting feedback from followers instantly."
Follow Chris here and be sure to see everything up close at Detroit Urban Craft Fair 12!