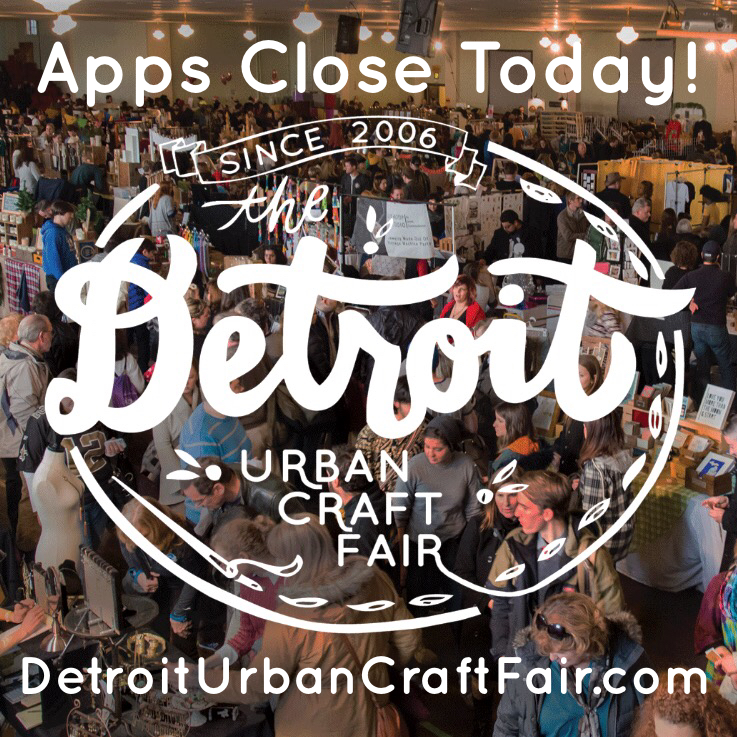 This is it – Applications for Detroit Urban Craft Fair close today!
Don't wait any longer – except to read our FAQs first. Then go and visit our website to submit your work! Get your application in to be a vendor by 11:59pm tonight (September 26)!
Michigan's largest and longest-running indie craft fair is returning to the world's largest Masonic Temple, December 1-3rd and your original, contemporary handmade crafts or packaged craft foods could be featured there! With more than 10,000 holiday shoppers expected, DUCF is the perfect showcase for your one-of-a-kind handiwork, and with its festive music and historic setting, it's a weekend you'll enjoy taking part in.
Can you help spread the word to other makers & artists? Please share this post with your friends & family – we love to introduce our holiday shoppers to new artists from Detroit, Michigan and beyond!