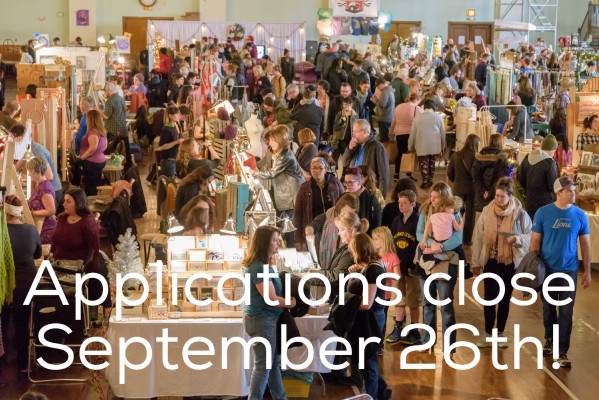 Don't forget – applications to be a vendor at the 12th annual Detroit Urban Craft Fair are closing in just 2 weeks!
Michigan's largest and longest-running indie craft fair is returning to the world's largest Masonic Temple, December 1-3rd, and your original, contemporary handmade crafts or packaged craft foods could be featured there! With more than 10,000 holiday shoppers expected, DUCF is the perfect showcase for your one-of-a-kind handiwork, and with its festive music and historic setting, it's a weekend you'll enjoy taking part in. Your application to this juried event is due by 11:59pm on September 26th, so don't delay! Please visit our website to submit your work, read our FAQs and to learn more about the fair.
Please help us spread the word to other makers & artists by sharing this with your friends & family! We love to introduce our holiday shoppers to new artists from Detroit, Michigan and beyond!