Our big anniversary last year lead us on a planning journey to an addition that has happily stuck around for this year as well: FRIDAY NIGHT OPENING NIGHT! 
Friday night is a happy and exciting night all it's own.  First off, it's $10 admission, and for good reason! Guests from 6-9pm will see the FULL SHOW, all 100 vendors, first! Saturday morning has a line each year and coming Friday night allow you more room to get up close and linger. Chat with makers, talk about custom orders. It's very nice.
HALF of our vendors contributed something for our give-away prizes. You can see them for yourself at Ferndale Public Libray the month of November, then they bounce with me to TV to promote the show (thank you Fox 2!) and end up as drawings for lucky guests Friday night!
We also make a charitable donation of 50% of Friday's admission to Living Arts , a non-profit organization that hosts Detroit youth and families with visual, literary and media arts programing. They are wonderful people and we're very happy to have them as beneficiaries once again.
Flowerhouse's own Lisa Waud of Pot & Box is joining us again this year! Lisa will provide beautiful floral materials to make some magic for the holidays, and ONLY Friday night.
Beau Bien Fine Foods  will be talking shop (Motor City Match winners, and brick and mortar coming to Eastern Market 2017!) and handing out tasty preserves to sample.
Angela Ficorelli of Rock Sugar  will be sharing information on their upcoming DIY Wedding show event, featuring local indie-wedding artists, vendors and talents that work with brides with style looking for handcrafted charm for their big day.
The Center for Craft & Applied Arts will be with us as well. CCAA are an advocacy and education organization whose mission is to organize, support, and promote Craft manufacturing in Detroit. Programming in includes education (classes, workshops), exhibitions and public programs aimed at serving Detroit and the Metropolitan area. More information about the CCAA, our vision, and our programs can be found here www.ccaadetroit.org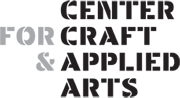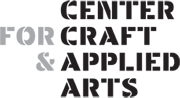 And it wouldn't be DUCF without DJ Dave spinning records all weekend!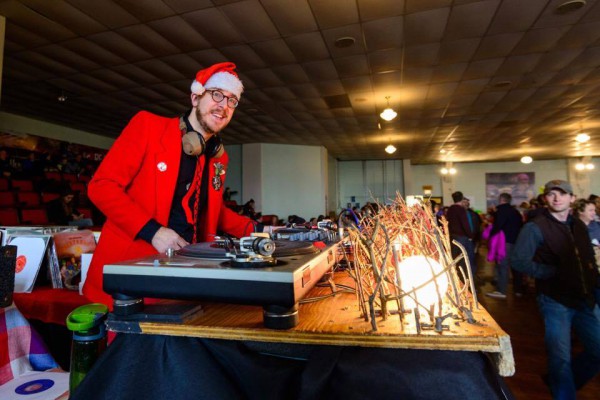 Aaaaaaand last year we arranged to have Detroit Party Marching Band surprise everyone with a raucous 15 minute set! Who will we call this year? COME SEE FOR YOURSELF!
DUCF is ONE WEEK AWAY! Every day is an absolute blast, but consider getting your start on Friday! Hope to see you!