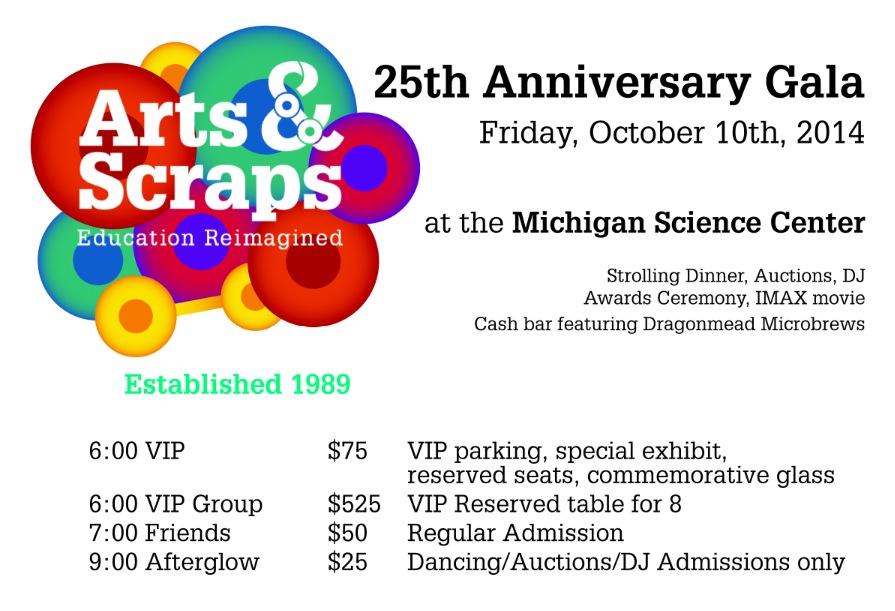 The good people at Arts & Scraps have a big month of October planned, starting this week!
First up, Friday October 10th is their 25th Anniversary Gala hosted by Michigan Science Center starting at 6pm with a strolling dinner, special exhibit, afterglow with dancing and more. See about tickets here
Next up on Friday, October 17th and continuing on Sat the 18th it's the 3 Ton Fabric Sale where you'll find cottons, retro, fleece and all kinds of yarn as well! All sales support their programs teaching children all over Metro Detroit!
The weekend sale is at their shop in Detroit on Harper Avenue, and continues on some days the following week as well.
For more info be sure to call or check out the website.
313-640-4411
ArtsAndScraps.org