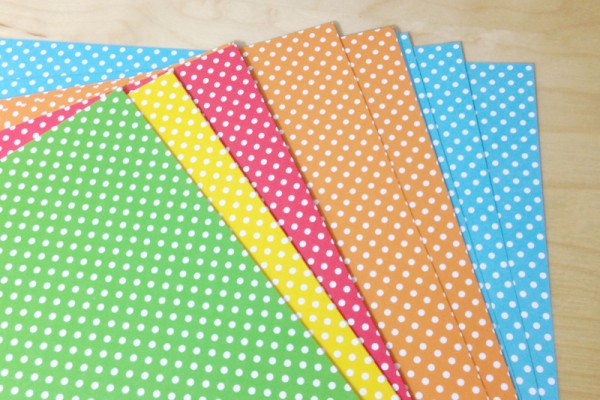 How do you decorate for a combo little boy and baby girls's party? I was faced with that dilemma earlier this summer, and wasn't sure what to do for a theme. As usual, a walk around the craft store gave me an idea. I saw a pack of polka dot card stock in all sorts of colors & picked it up for just $4 with a coupon I happened to have.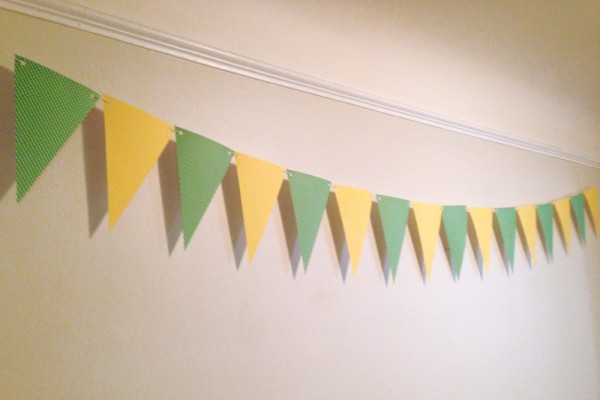 I made a quick and easy bunting using the green and yellow polka dot paper and the butcher's twine in our kitchen. Each 8 1/2 by 11 sheet made 4 triangles with a couple slices in my paper cutter, and it was finished in less than a half hour.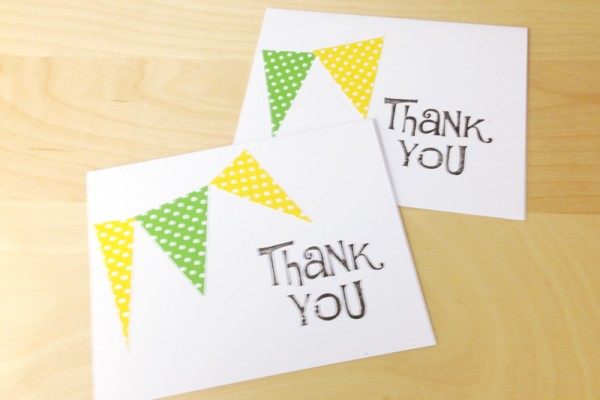 Then I cut tiny triangles out of another sheet of each color and made matching thank you cards with some plain white card stock, basic envelopes and a thank you stamp I had in my craft stash.
When the party was over, I put the bunting in storage – I know it will get used again for sure, and since I didn't even touch the pink and blue polka dot paper, now I have that to add back into my craft stash! (The craft stash never really gets smaller, does it?)