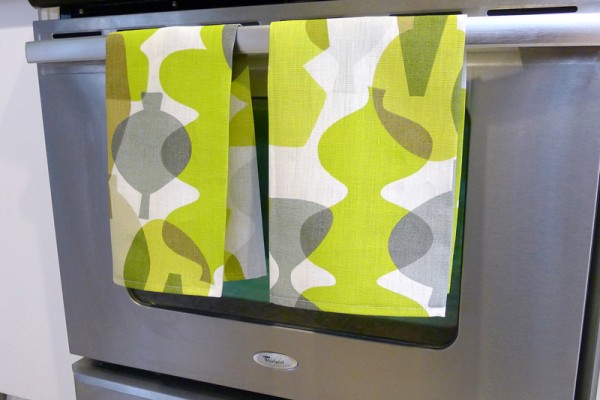 Last week I attended my first DIY Demo at Haberman Fabrics in Royal Oak. The free demonstration was a quick and easy project – handmade linen kitchen towels, and Haberman also gave all the attendees 20% off all linen for the night (I bought some beautiful Jonathan Adler fabric for my first set). I've already made mine, and in all it took less than one hour to make a set of three. Thanks to Haberman for hosting this demo, and I can't wait to go to more in the future!
If you'd like to sign up on their mailing list to be notified of their upcoming demos and classes, go to http://habermanfabrics.com
If you'd like to check out how I made my towels so you can make a set for yourself too, you can read more about it here.