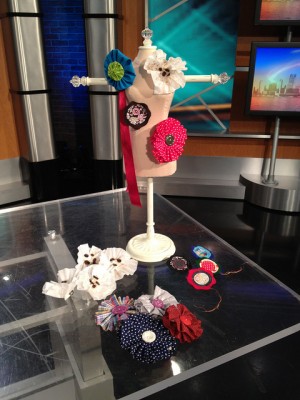 We can't wait to see everyone tomorrow for an afternoon filled with lots of crafty good times and hopefully some last-minute shopping for all the moms and special ladies on your gift list this weekend. As a thank-you to all the moms out there, the members of Handmade Detroit will be handing out free crafty corsages to the first 50 moms who stop by the Handmade Detroit table. We all came up with a different take on them – it's so fun to see all the different options we came up with!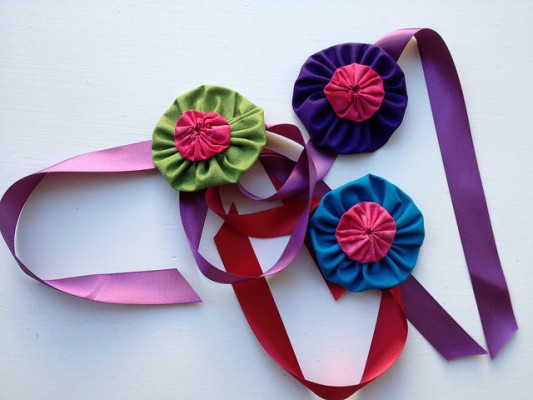 If you can't make it in time to pick one up or fall in love with one so much you'd like to make, fear not. We'll be providing tutorials on how you can make them, too. To get you started, here's my how-to on yo-yo wrist corsages. And Carey's fragrant coffee corsages are detailed below.
Don't ask me how, but I was brainstorming on a corsage idea and started thinking what coffee means to me as a mother/woman/human and this idea sprung into my head!
I pinched the circle backward twice (like the folded paper flap game from middle school days).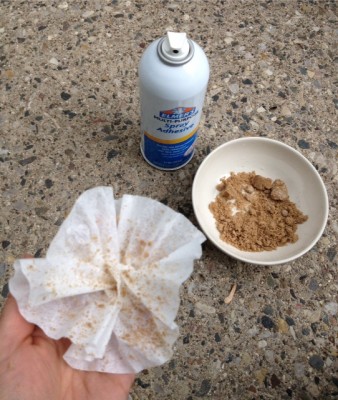 I stapled them secure, then moved production to the porch. I decided a dash of brown sugar would look nice, and used a light coat of spray adhesive to give the sugar something to grab.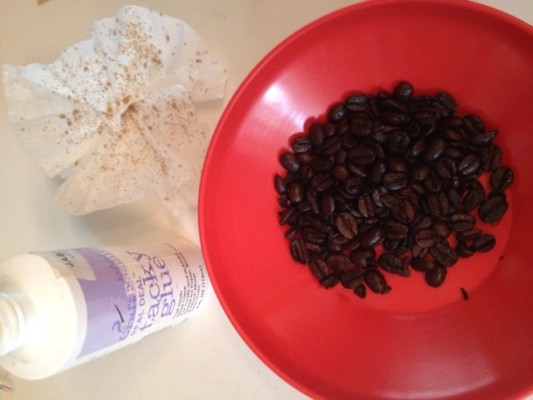 Next I glued a few coffee beans to the centers, and added a pin back for the last step.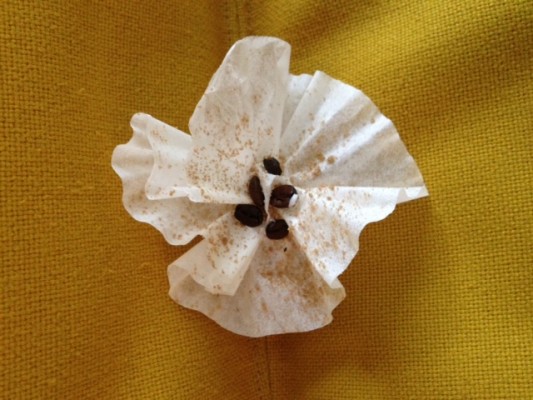 Ta da! Gorgeous. Or super weird. Either way, they smell FANTASTIC, and available as a small gift from one Mother to another at Craft Revival this weekend.