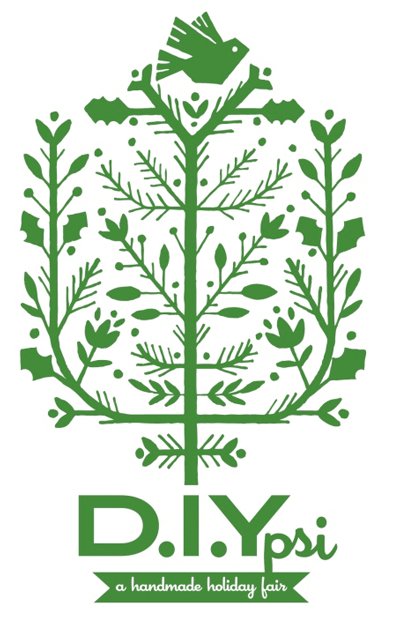 There's quite a bit happening this weekend! If you're not too tuckered out from DUCF still (!), you've got a lot of options to choose from.
Electric Light Cowboys
No, not an Electric Light Orchestra cover band, but a hands-on workshop over at i3 Detroit Friday night. Starting at 7 p.m., the same gang who set up shop at DUCF will be teaching you EL wire basics. Cowboy hats optional. Hurry, tickets are limited!
Detroit Holiday Food Bazaar
It's kind of like a craft fair for food! This delicious event is at Whitdel Arts in Detroit (1250 Hubbard) from 7 p.m. to midnight.

DIYpsi
We'll be there spreading the tri-area love at this great new show. Opening shop from 11 a.m. to 7 p.m. on Saturday, Dec. 11, at Woodruff's in Depot Town (Ypsi, of course), there will be a great selection of crafts to choose from to keep your holiday shopping on track!
Bread and Butter Winter Art and Craft Fair
I like any event that makes me hum a '60s pop classic in my head. Think of it as a mix of fine art and fine food. Sounds delicious!
Tiny Expo
After checking out DIYpsi, head over to the Tiny Expo in Ann Arbor from 11 a.m. to 8 p.m. Taking place at Braun Court, across from the Kerrytown Market, this indie arts and craft fair will also feature an Ann Arbor Film Festival screening from 8-9 p.m.
Shop Detroit
Hit the shops downtown and in midtown this Saturday from 10 a.m. to 4 p.m for Detroit Synergy's annual event. Free shuttles and maps to get you to where you need to go.
Krampus Costume Ball
Formerly the Shadow Art Fair, we hear assless chaps are involved at this party at the Corner Brewery. Starts at 8 p.m. in Ypsi this Saturday.