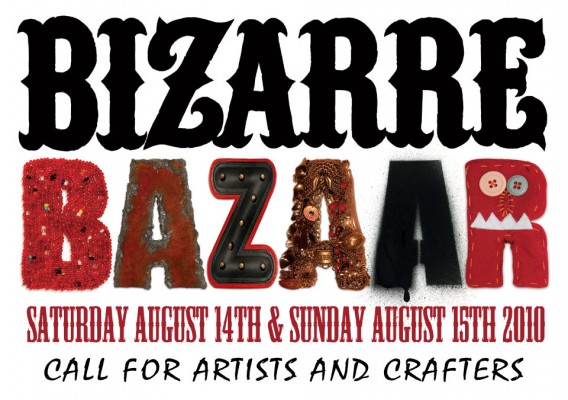 There's a new art and craft show in the works on the grounds of Theatre Bizarre, and they are now accepting vendor applications!
The fair will be Saturday, August 14th 10am-2am and Sunday, August 15th 10am-6pm, outside on the Theatre Bizarre stomping grounds at 949 West State Fair Rd in Detroit.
The show will be juried, and interested applicants can read more about the show at BizarreCulture.com, and email artists@bizarreculture.com to receive information about applying.