Happy 2010 everyone! Our first Handmade Detroit planning meeting was yesterday — and we're already starting to pull together plans for the return of Craft Revival in April. (Check back soon for more info on this as it becomes available.) We're also really looking forward to the Detroit Maker Faire and, of course, the 5th year of DUCF — and that's just the beginning of the things we've got up or sleeve for this year.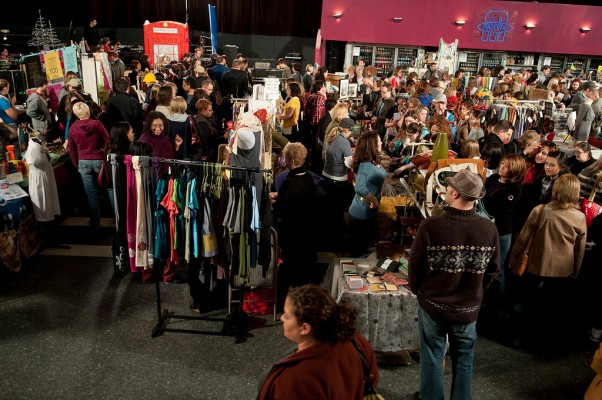 All this planning has me thinking about my own crafty goals for the year, both personal and business-related. I'd love to crochet a blanket, a project that I've started a few times and never had the discipline to complete.
Here's some of the crafty resolutions posted by our followers on Twitter:
@cottageinds: My #handmade resolution for 2010 is to make my mom a quilt using all my siblings' and my old baby clothes.
@alwaystheforest: maybe this is crazy, but I want to make ALL the clothes I wear next year, even socks & underwear. We'll see how that goes!
@yelpmichigan: I want to do more video-game cross stitch!
@weerevolution: I want to make upcycled clothes for my boys!
What about you? What are your crafty plans for 2010? Any resolutions or goals?