Last night at about 11 p.m. I decided I wanted a different Halloween costume. With the fabric stores closed and a weird wind storm happening outside, it occurred to me that it was finally time to go as Charlie Brown's "ghost" costume from "The Great Pumpkin."
This is a cheap, fast costume if you just got invited to a Halloween party the day of. Take a look! You'll need a white sheet (I had a full-sized sheet), some black fabric and Wonder Under.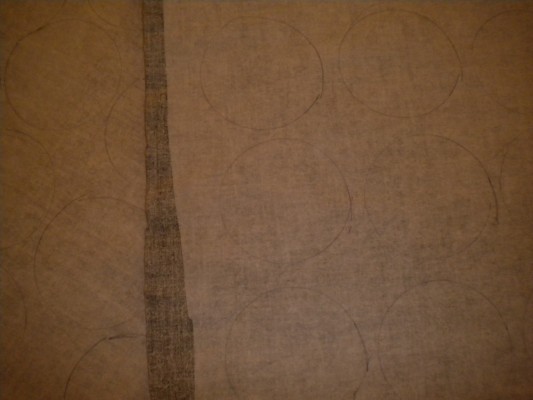 Start with adding the Wonder Under to the back of your fabric. Trace small circles with the bottom of a glass so you can cut them out. Before you go to add them to your sheet, use a safety pin to mark the front of your sheet so that you'll know where your face will land (that's what she said?)
Peel off the paper backing and start to iron the circles randomly all over your sheet. The more random the better. Looking at the pin you marked for your face, add three circles for the eyes and mouth.
Put it on. Add a paper treat bag. Practice saying, "I got a rock."
Enjoy! Happy Halloween from Handmade Detroit
Bonus: It's really hard to take pictures of yourself dressed in this kind of garb…