If you find yourself heading up I-75 to the great Michigan land above (known only as Up North to us lower, low pennisula types), make sure to take a break around Houghton Lake. For there you will find a crafter's dream that goes by the name Arnie's Arts 'n' Crafts. I have a feeling some of you have already been.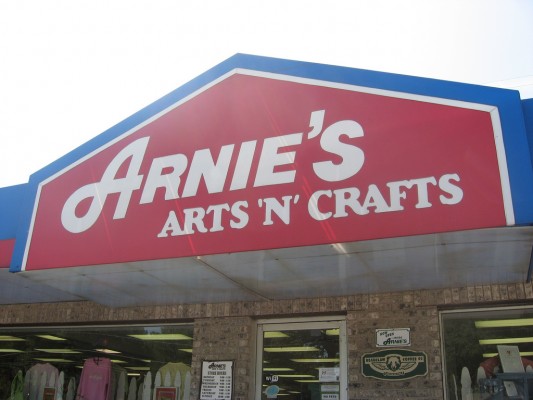 The place is huge. A quick Google search returned no results for just how big (journalism degree, go!) but, trust me, it's huge.And it's got like everything you could ever want.
Basket supplies? Check.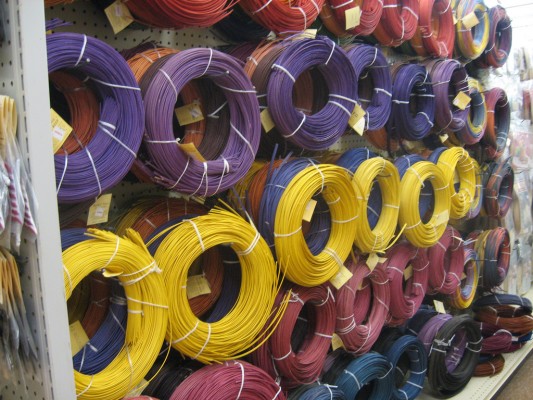 Enough stickers to choke on? Check.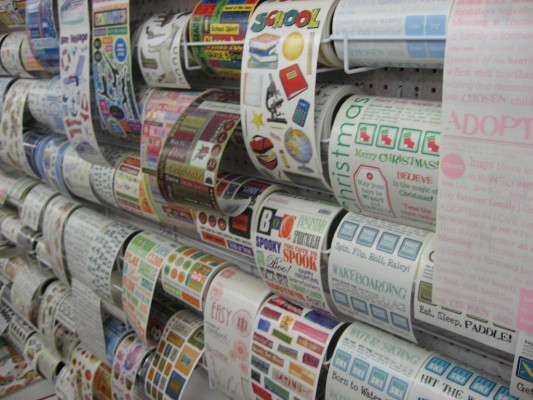 I kinda got too excited about the variety of plastic canvas colors. (It was at this point that my sister went to wait in the car.)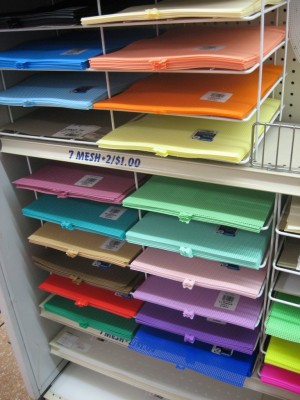 Now for a sentimental break. I like to think Arnie's has a special place in the history of Handmade Detroit — I went to high school in Houghton Lake and this was the place I went a lot.
Anyway, if you're heading Up North, or already there, make sure to give Arnie's a visit. A few more photos of Arnie's store on my Flickr.