Spring is finally here. LET'S DANCE.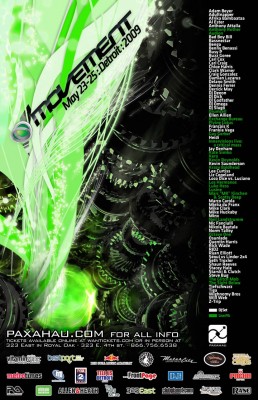 We here at Handmade Detroit are totally thrilled to share the news that we're participating for the first time at Movement 09 in Hart Plaza! Formerly DEMF (Detroit Electronic Music Festival), this annual event is a must-attend for Electronic music fans all over Detroit and the world!
In addition to the amazing musical lineups and fun things to see and do, Handmade Detroit will set up shop with an exciting assortment of vendors (Ghostly International, Made In Detroit, our friends at 323 East just to name a few) located in a market area by the front entrance off Jefferson Ave.
For you early bird news watchers, keep your eyes peeled to FOX2 this Thursday morning between 7-9am for mini-Movement with lots of live spots on this years participants (Lish is available this weekend for autographs)!
A special big thanks to the wonderful contributing artists and crafters who's work will be for sale all weekend (we could not have pulled this off without you!): DetroitGT, Courtney Fischer Jewelry, Enamored, Ellembee, Phantom Limb, Reware Vintage, Makeout Goods, Lish Magic, Glass Action, Clay Lab, Eve Vandalsen, Korin Louise Crafts, Wei's Open Secret, Brittany Fillmore, One Girl Circus, Blackenedruby Jewelry, Creme Brule, All Things Grow, A Window into Whimsy, Einfach Skate, City Bird & Top Quality Rock N Roll.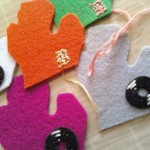 Last but not least, I traveled out of town last weekend and took a fun busy project. I'm pretty proud of these little cuties, available only this weekend!! Hope to see you!