If we've been sorta quiet around here lately, it's only because we've all been busily prepping for our crafty Halloween event, Craft-o-ween, happening this Saturday, Oct. 4 @ the Magic Stick.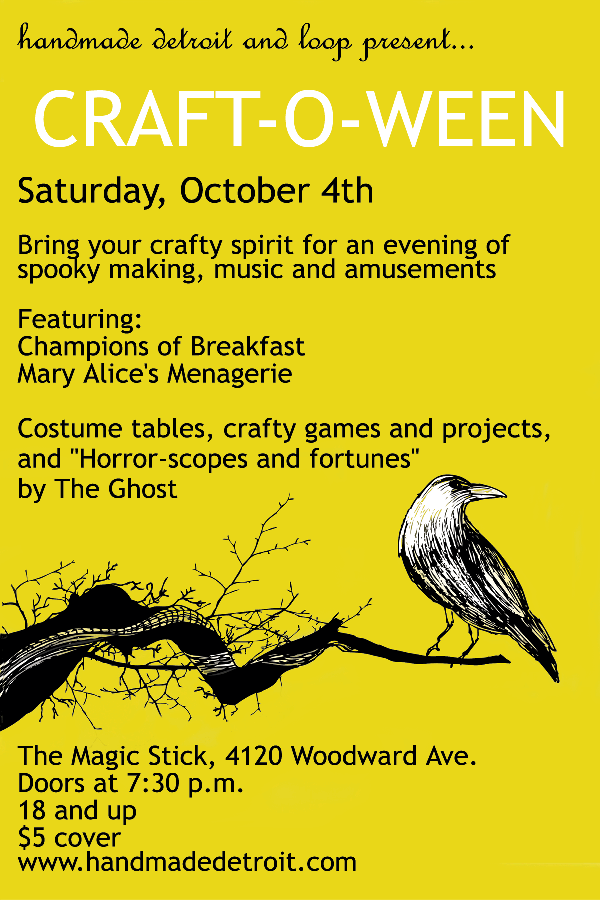 Celebrating the crafti-ness of the spookiest season, join us and Loop for handmade fun a-go-go. Costume and disguise making, creepy decoration projects, "Horror-scopes and Fortunes with The Ghost" — and a special photo area to document your crafty transformation. And Champions of Breakfast and Mary Alice's Menagerie are set to entertain us into the wee hours.
We've also got a handmade raffle planned for the evening. Here are just some of the items you could be walking away with: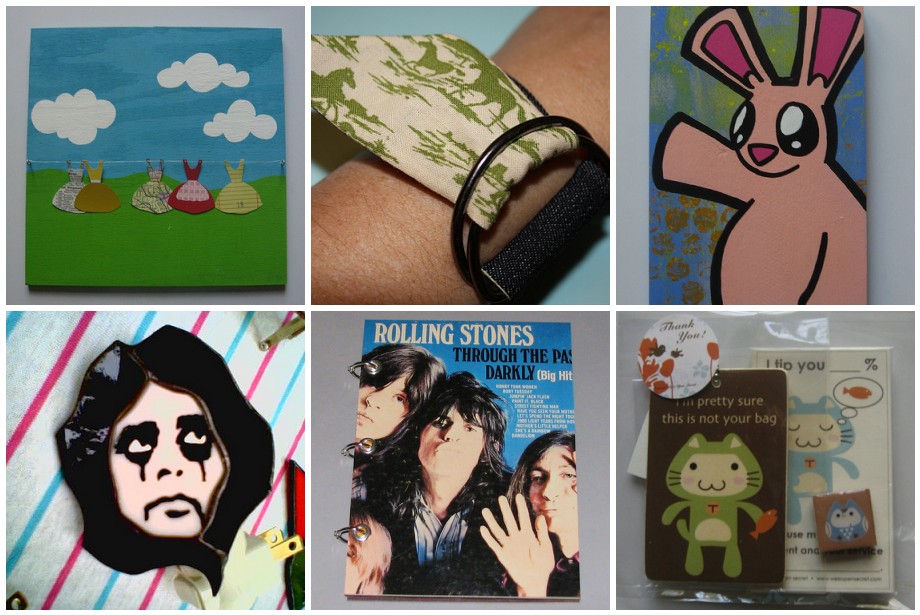 Top row, l-r: Paper and wood collage by sparklepants industries; wrist cuff by make-out goods; Rabbit painting by Kill Taupe; Bottom row, lr: Alice Cooper nightlight by Glass Action! ; Rolling Stones record notebook by Reware Vintage; Gift pack with luggage tags, tip cards, penadants and more by Wei's Open Secret
Craft-o-ween
Saturday, Oct. 4
Magic Stick, 4120 Woodward Ave. in Detroit
Doors at 7:30 p.m.
18 and up
$5 cover
Hope to see you there!