We had a little surge in Subscribers this week, so hello to everyone new!
Each Friday, I post the stuff— cool projects, inspiring photos, call for artists, events – that I bookmarked that week. I hope you'll find something in here to inspire your weekend making sessions.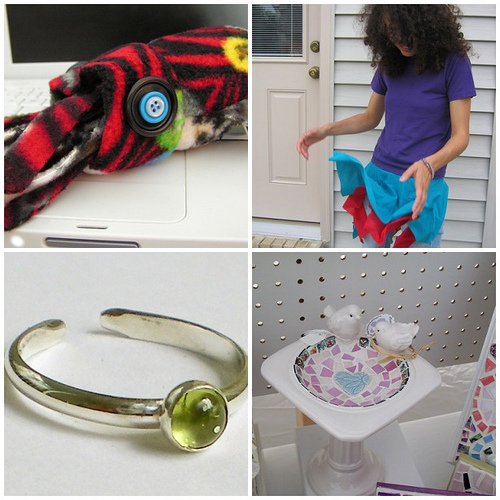 Inspiration:
Projects:
Calls and events:
Previously on Weekly Reader.
ABOVE: Photos from the Handmade Detroit Flickr pool 1. Happy Trip Squid–In Action!, 2. Teal & red, 3. Peridot & Sterling Toe ring, 4. Birdbath