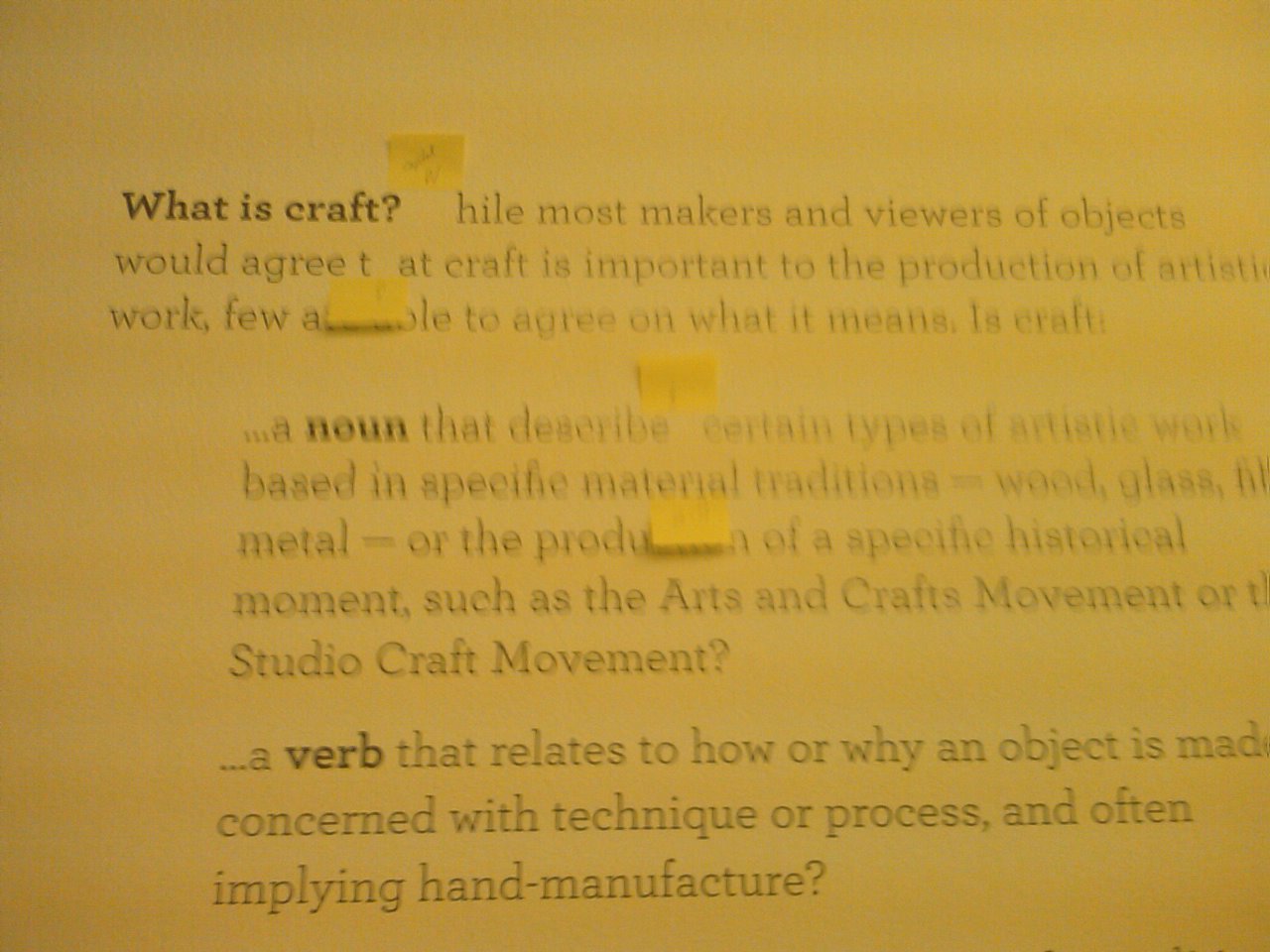 The Cranbrook Art Museum is running an exhibit right now you must go check out. Craft in America — Expanding Traditions runs through Sept. 14, and yes, it's the travelling exhibit for the PBS series by the same name.
Here's part of the official blurb about the show:
"Craft in America — Expanding Traditions celebrates the rich legacy of an American artform. The exhibition is landmark historical survey, touring nationally, which features exemplary works that celebrate the aesthetic achievements in the field."
Unfortunately, I forgot my real camera the day I visited so all I have is these camera photo pictures of the word wall waiting to be finished. But trust –this is an exhibit makers of all stripes will enjoy.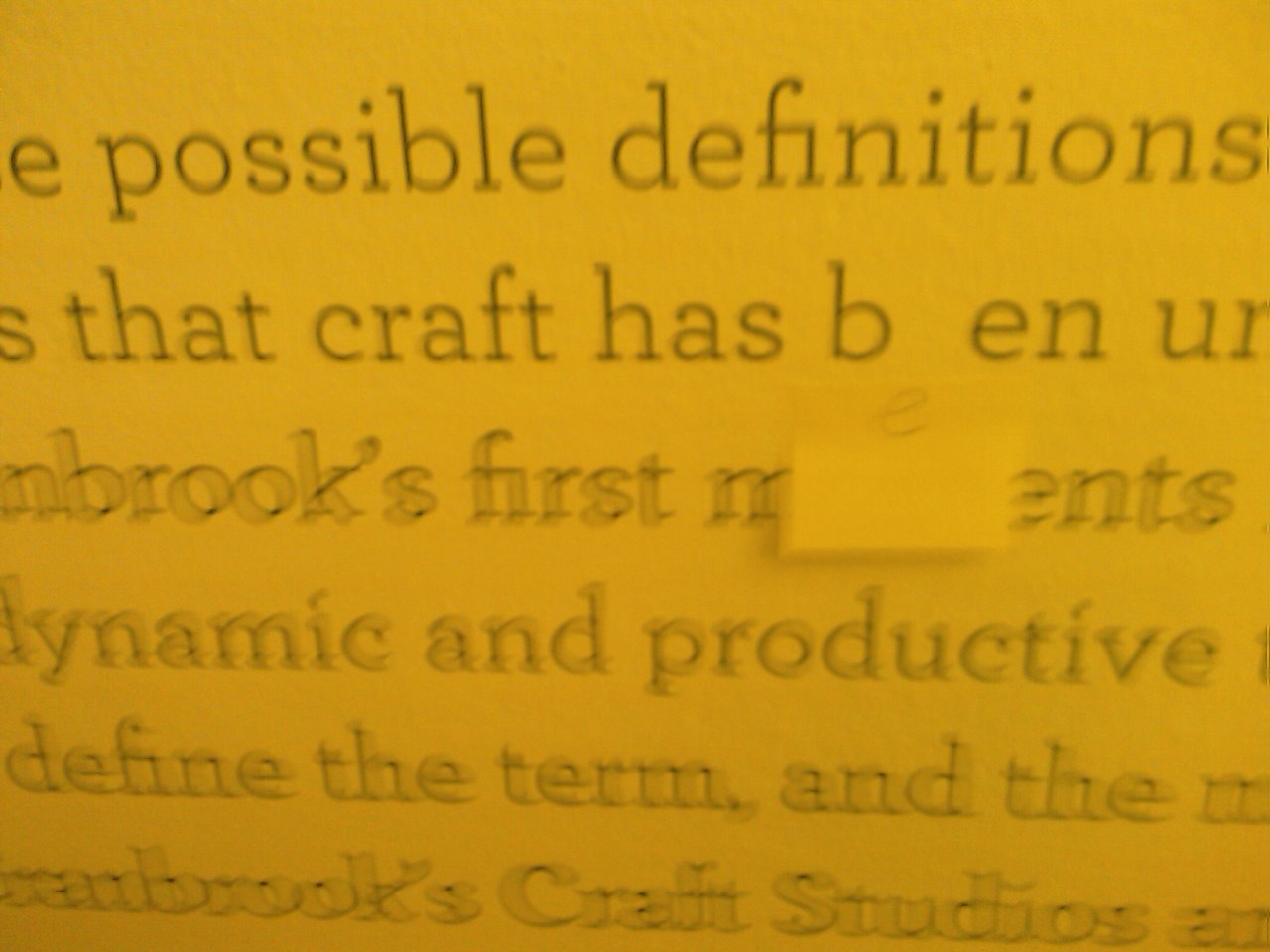 Here's more about the Craft in America show and Cranbrook's role in contemporary craft.