Last Thursday, Beth and I had a chance to sneak a peek at the soon-to-open Russell Bazaar located in the Russell Industrial Center.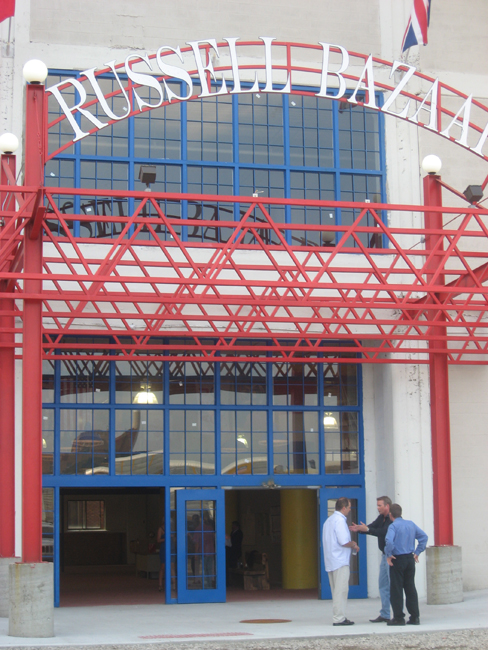 The space is huge — 60,000 square feet. The owners hope to attract a wide variety of vendors to the marketplace — including, of course, artists and crafters. At the sneak peek, we got to sample a food court area and see a small portion of set-up booths, including one run by Mark Arminiski. For more info and a vendor application, check out the Bazaar site.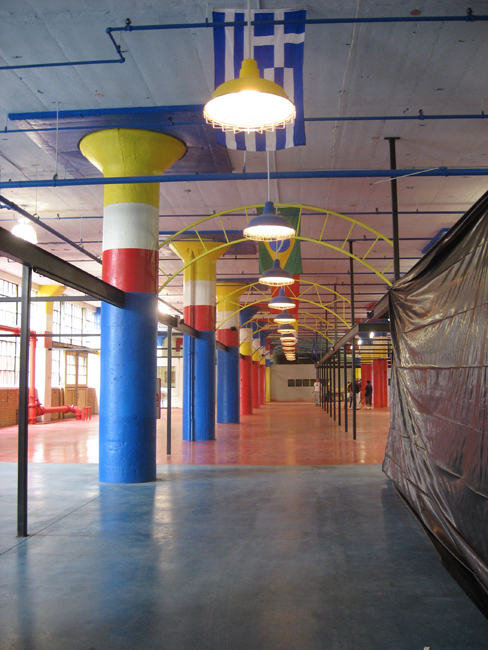 A lot is happening very quickly at the Russell. For more, check out this Free Press story and the RIC blog, which highlights Russell tenants.
Check out more photos of the space on our Flickr.