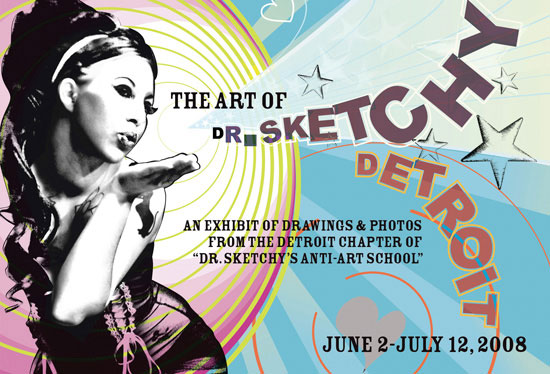 "An exhibit of drawings & photos from the Detroit Chapter of "Dr. Sketchy's Anti-Art School.""
Artist's reception 6 p.m. to 9 p.m., June 6 @ Cafe 1923 in Hamtramck. Drawing session happens from 6  p.m. to 8 p.m., so bring those pens and pencils!
Read more about it on the Dr. Sketchy: Motor City Division blog.