Part 1 of 5 in a series on DIY biking.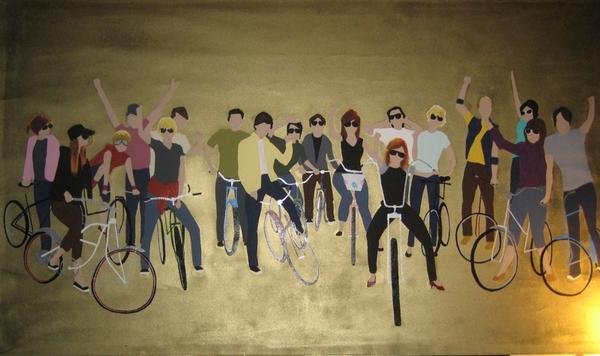 May is National Bike Month and to celebrate National Bike to Work Day tomorrow (May 16) Detroit Syngery is hosting a Woodward bike to work ride. A Michigan Avenue ride is planned for May 23.
Can't make it to that ride? No worries, there are lots of other groups to join up with. In the metro area there is: Beat the Train (rides every Saturday morning starting in Detroit), Alleycat Detroit (Next race: June 18), Defying the Law Bike Club (rides every weekend starting in Ferndale), and the Hamtramck Lizard Gang.
In A2, you can ride with the Ann Arbor Bicycle Society and keep track of local bike issues (and get a good dose of DIY bike fun) at carfree Ann Arbor. Ypsi has both Bike Ypsi and the Ypsi Bike Club. Or there is the Kalamazoo Bicycle Club. And this is just what a few minutes of Googling found. If you know of a bike group in your area, please post it in the comments.
Before you can pedal though, you'll need to get your bike in top shape. Up next in this series: Fixing your bike.