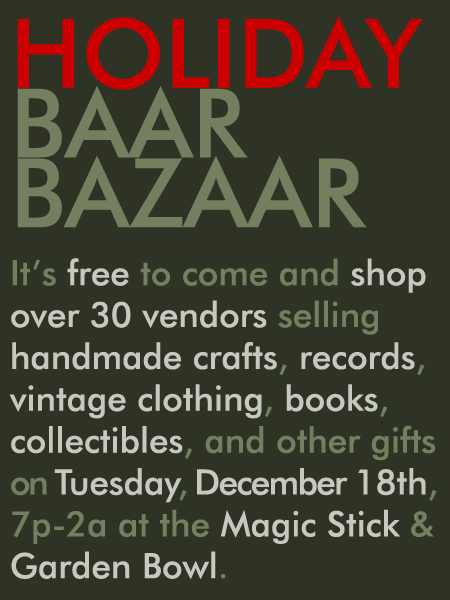 Here's just a sampling of some of the vendors you'll find tonight at the Magic Stick!
Birds Gather
Mutant Love
Quench Essentials Bath and Body
Yummy Town
Detroit GT
Film Awareness
Sliptease Vintage
Detroit Derby Girls
Korin Louise
Talking Squid

Trophy Wife Clothing
Kill Taupe
2-D Production
Nicole Lindner
Don't miss this great, last-minute chance to pick up some handmade and vintage goods tonight! If you've take then the challenge to buy handmade this season, this is a great way to keep your promise! We'll see you there!