Day 6 of the 12 days of free projects to make this the best Handmade Holiday season ever.
A few more print and tie gift tags:
Amy offers these fun and funny gift tags of what you're really thinking. I think my favorite is "Don't get too excited. This box is from something else."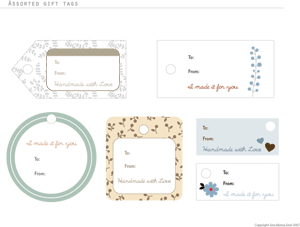 Sew Mama Sew offers these Handmade-themed tags.