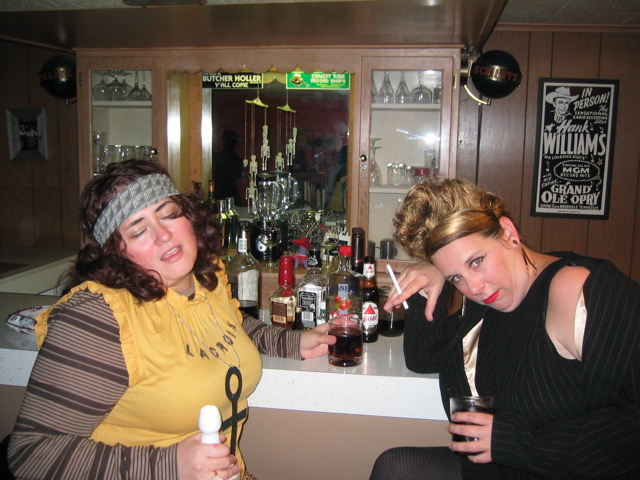 Amy (left) dressed up as Enida with friend Jenna as Patsy from Ad Fab this year.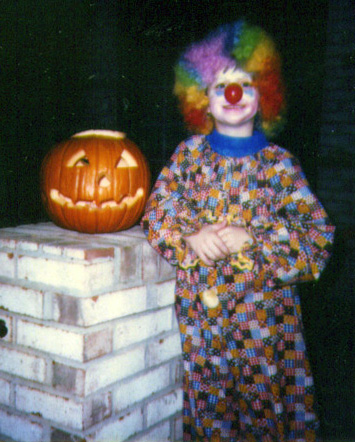 Bethany as a clown. "I think I was 6 or 7 in it? My dad couldn't remember either. Btw, I hated this costume when I wore it, but my mom made it and absolutely loved it. Now I think it's cute too!"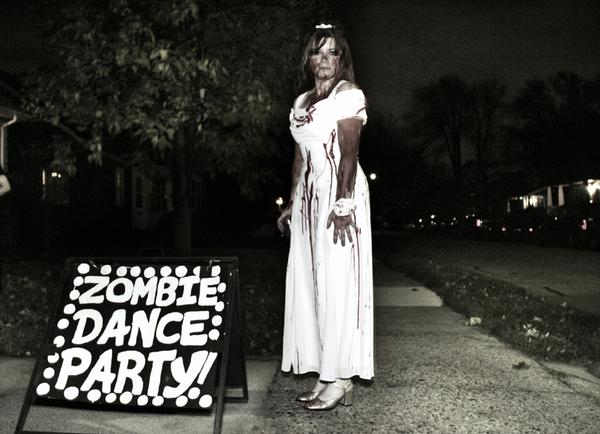 "Creepy" Carey at the first Zombie Dance Party in 2004.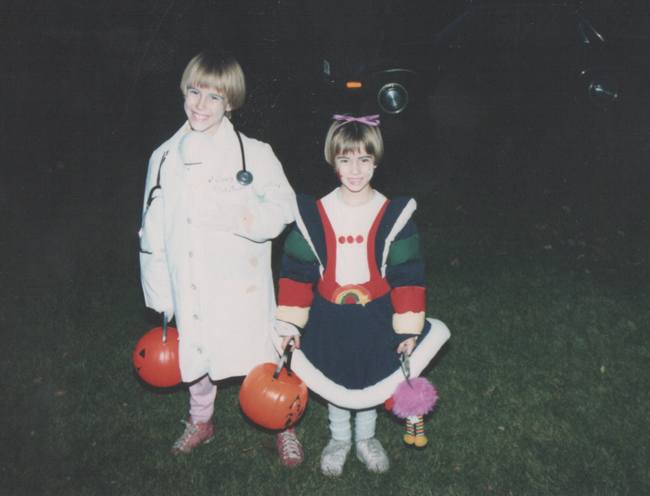 Me (Stephanie, left) as a doctor with her sister Pam in a handmade Rainbow Brite costume sometime in the 80s. I was so excited that I was wearing a real doctor coat borrowed from my pediatrician. That Rainbow Brite costume got lots of mileage for many years. Please note the use of blue eyeshadow on all. Classy!
Lish was the last to turn in her photo, so I bugged her on IM about it.
—
S Tardy: i need your photo yo!
LDorset: sorry, i'm at work and trying to upload it
LDorset: i just finished it
S Tardy: ok sweet
LDorset: check your mail!
…
S Tardy: there it is!
LDorset: phew!
S Tardy: hahahahaha
LDorset: thank you, thank you
S Tardy: the back is awesome!! youre a expensive ipod at that!
LDorset: oh hell yes!
LDorset: I'm my ipod
…
S Tardy: hahaha duran duran
S Tardy: i just saw that
LDorset: oh yeah
LDorset: the serial number is my birthday
LDorset: the number of songs is the real amount on my ipod
LDorset the top is "engraved"
LDorset: I freehanded the apple
LDorset: I haven't slept much recently
S Tardy: that is awesome