I had the opportunity to stop by the Michigan State Fair on Monday and check out the huge variety of blue ribbon crafts on display. Much of the work was from metro Detroiters who are very into intricate detail in their crafting. Here's some snaps of some of the crafts that impressed me.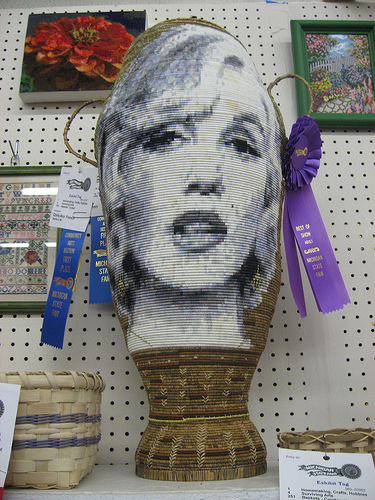 A giant basket with a threaded Marilyn Monroe portrait. Can you imagine how long this must've took?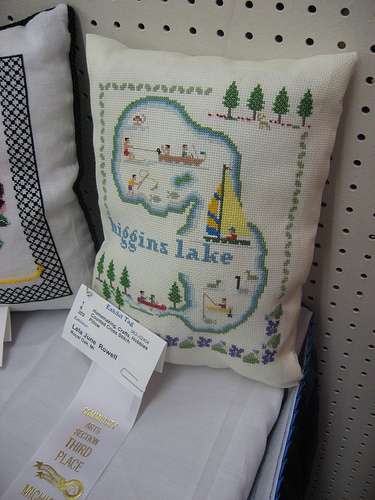 This adorable pillow represents a lake close to where I went to high school. Up North represent!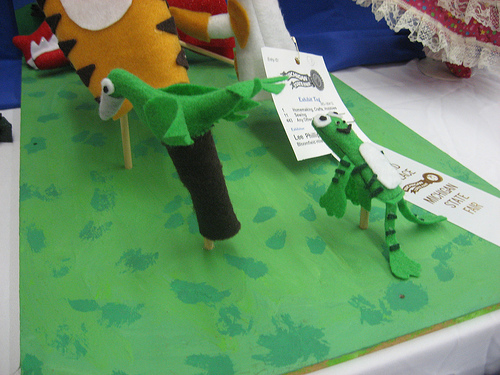 Adorable felt finger puppets in the children's craft section.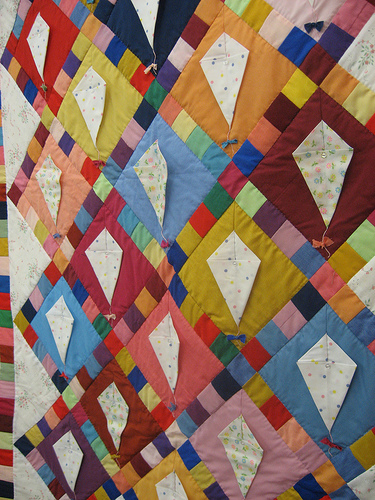 Love the colors in this kite quilt. There were so many beautiful quilts, but this was by far my favorite.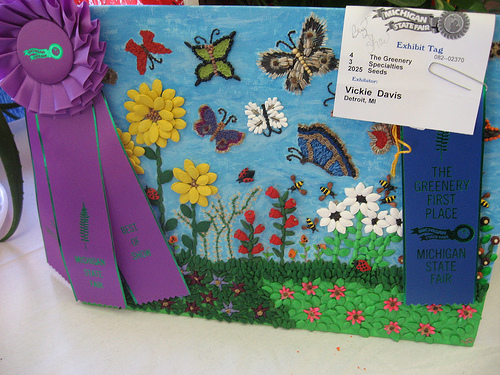 This landscape is made entirely of dyed seeds. I'm guessing the artist has a good pair of tweezers!
Check out the rest of my Stat Fair adventures in this Flickr set.