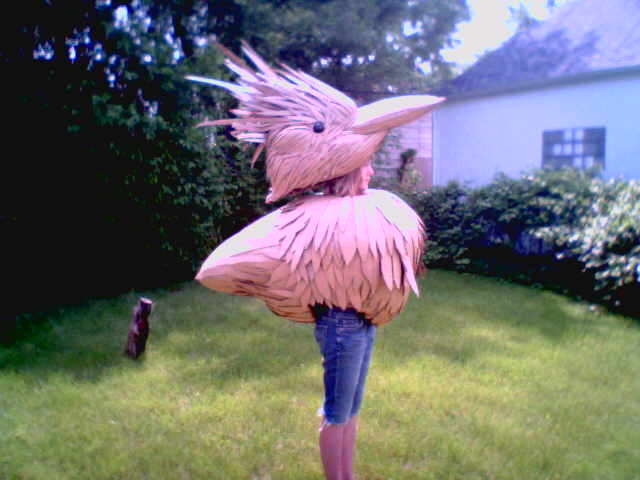 Local artist Emily Gustafson has been working on a cardboard bird project this summer.  Aren't these just fantastic? The birds have been popping up around town, including the Woodward Green Cruise this month and were even spotted at a Serenity Court show earlier in the summer.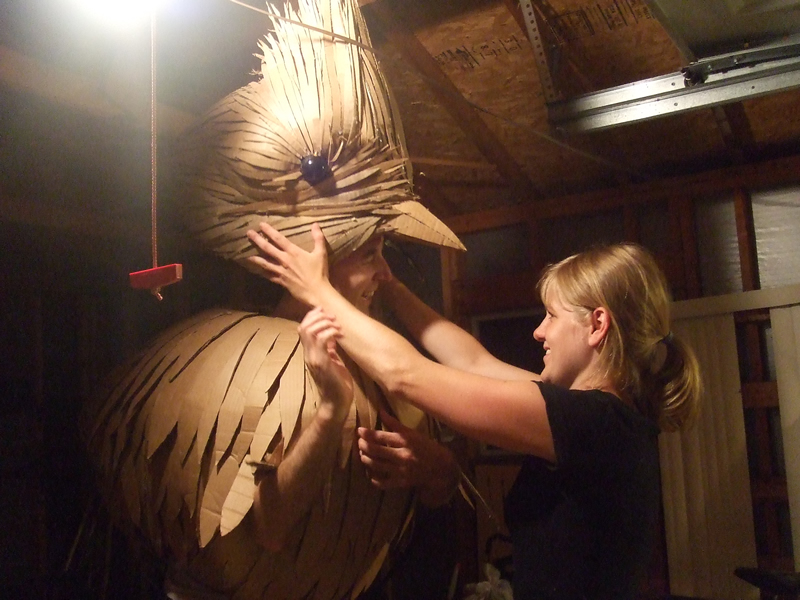 Check out the Serenity Court MySpace for more photos of the birds and sampling of Em's songwriting (the band also includes our Carey, you know, the David Bowie nighlight lady). A seriously talented family those Gustafsons.
Emily will be showing her work at the next Sunday Crafternoon, Sept 2 at the WAB. More info on that here.