You may have noticed that we Handmade Detroit-ers really dig those Great Lakes Myth Society boys. Maybe it's because they share our love of Michigan.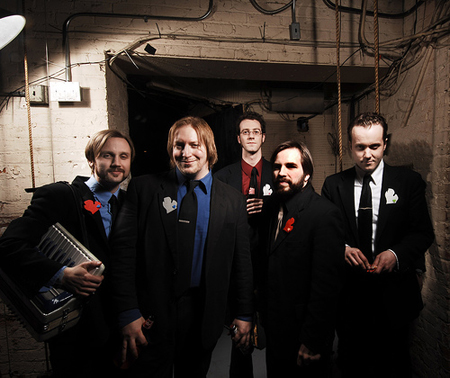 GLMS at the Blowout sporting Mitten Pins. Photo by Doug Coombe, see the original here.
Or maybe it's because they support our every whim to make crazy stuff.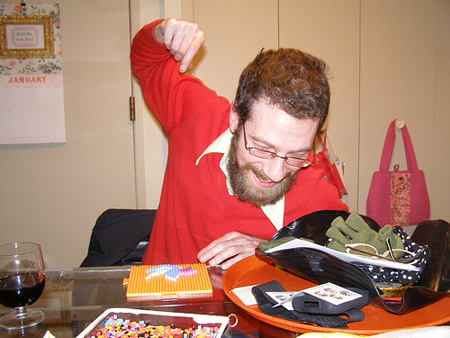 Greg making Perler bead magic with Lish.
Or maybe it's because they are simply great supporters of (our) indie community, making things for DUCF, buying things from our tables and spreading the handmade love all over our state completely unasked.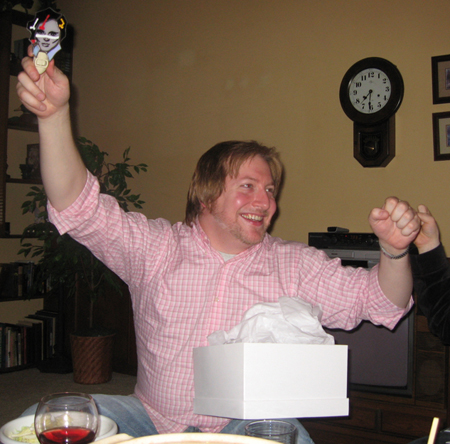 Scott hoists his Glass Action! Adam Ant night light.
Whatever it is, we think they are super. And so, when they asked if we would consider turning our HD mitten pin logo into some special GLMS merch, we were thrilled. Here's some of the results (there's actually another hand-sewn, lantern version which I totally forgot to get some photos of, plus some UPs in the Flickr photoset.)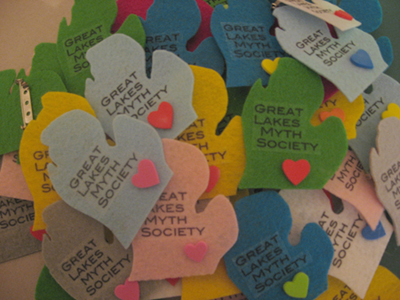 You can buy these babies starting at the Great Lakes' release show this Saturday, June 9th, and at every GLMS show this summer until they run out. We'll also be at Saturday's show with a small table, showing some support back to a band that has supported us from the very beginning.
Show details:
Great Lakes Myth Society CD release show
Compass Rose Bouquet
Saturday, June 9th
@ Magic Stick, Detroit
w/ Chris Bathgate + American Mars
EDIT: Oh man, I totally forgot to say: Handmade Detroit will be giving away 6 pairs of tickets to The Black Keys/Walkmen show on June 26th @ the Majestic, courtesy of Greg Baise and his awesomeness. Buy anything from the GLMS or HD table and we'll put your name in for the drawing for a chance to win. So seriously, stop by the merch tables.
Link Love
Great Lakes Myth Society official site with tour dates and good stuff
Record Reviews on Compass Rose Bouquet via Web Vomit who also wrote about Saturday's show.
Quack Media
GLMS mittens are cute Flickr set
GLMS Greg gets down with the Perler beads