"Two good reasons" you should come out:
1. Grab a bite to eat and a beer or three while supporting local artists.
2. You love to live so pleasantly.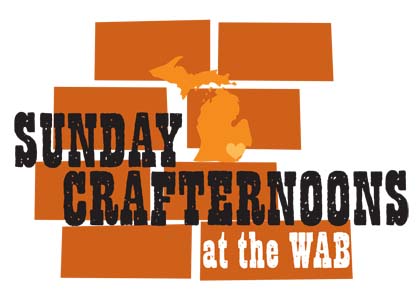 The very first Sunday Crafternoon is this Sunday @ the WAB in Ferndale. Sunday Crafternoon is a monthly rotating cast of handpicked local crafters and artists … and I hear the first batch is busy making a bunch of great Valentine's Day gifts. Featured peeps for February: Danielle Maveal, bX Ceramics, Reware, Glass Action!, Lish Inc. and Handmade Detroit.
Important details:
Feb. 11th
Noon to 4 p.m.
Woodward Avenue Brewers,
@ 22646 Woodward Ave. (Nine Mile and Woodward)
Free and open to all!
p.s. Information for potential vendors can now be seen on this site. (Check out the left sidebar for a link.)