Faithful readers of this blog will remember that I posted about Crafty Planet after visiting this past spring. The store is filled with fabrics and notions that are hard to find in Detroit — including Japanese fabrics, designer patterns and, perhaps my favorite item, giant rick rack!
Here's a photo I took of just a small part of the store's massive fabric selection: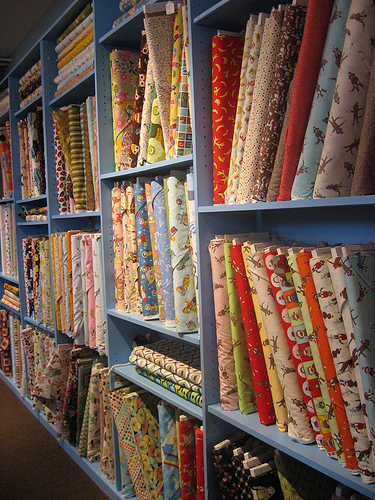 This year we are pleased that Matt from the store will be making the trek with a special selection of supplies to tickle your fancy.
Says Matt: "I plan on bringing lots and lots of 1 yard cuts, a select selection of Sublime Stitching, Subversive Cross Stitch, and some sewing patterns including Amy Butler."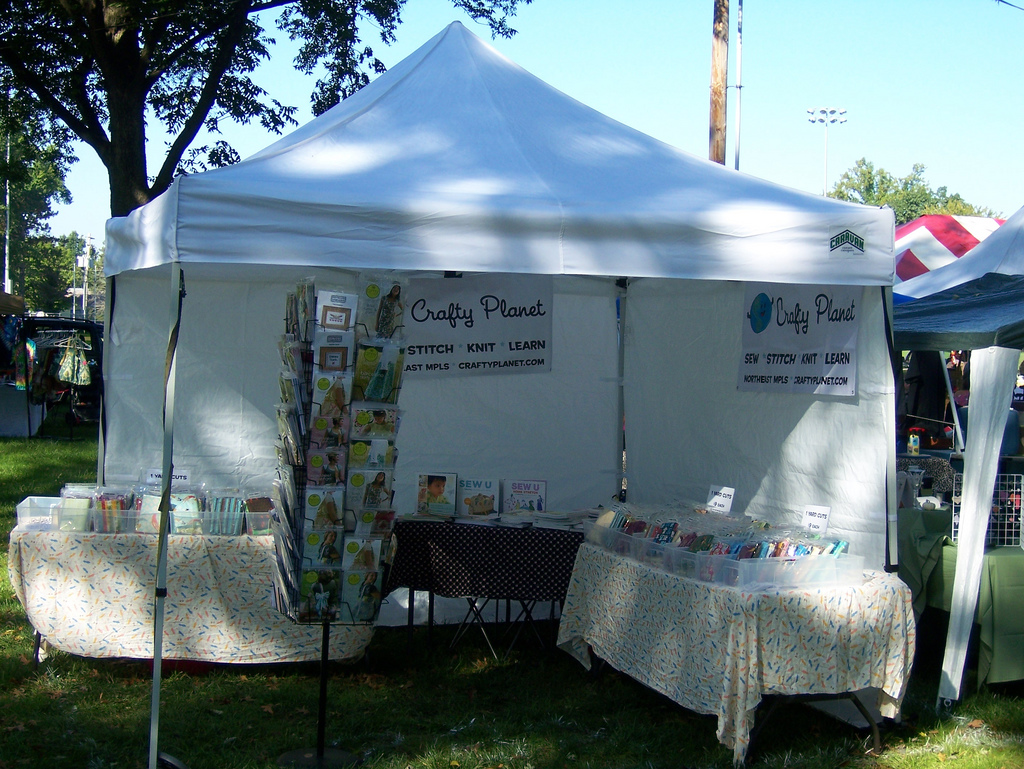 You better get to the fair early for the best selection — I have a feeling the DUCF girls will be shopping this booth early!