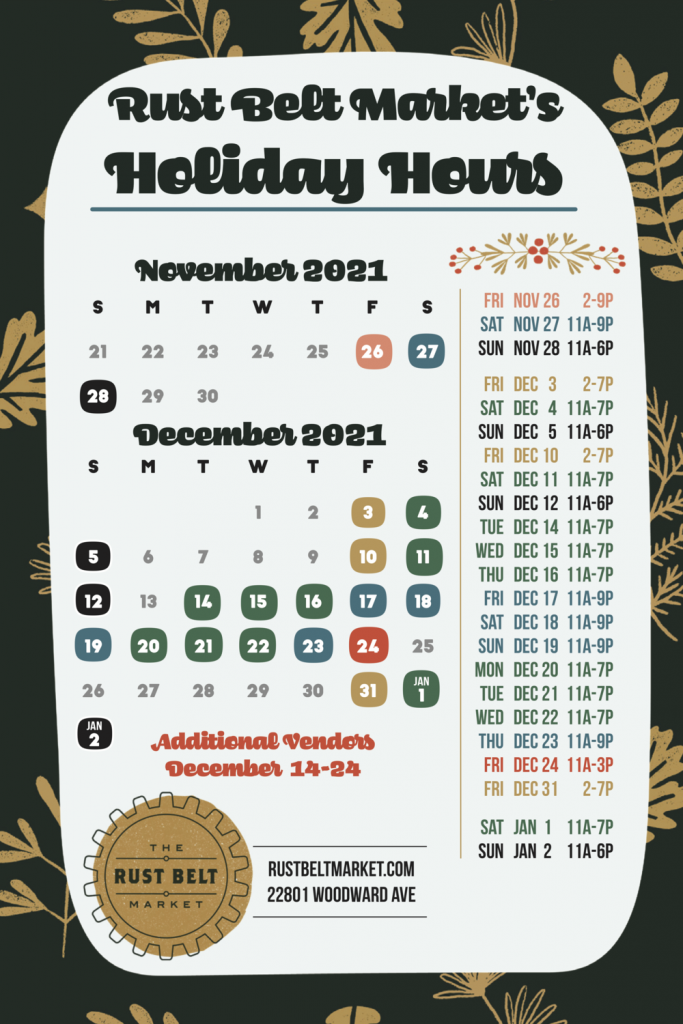 The holidays are here, kids are wrapping up school for the year and the hustle and bustle of the season is in high gear! Still working on that Christmas list? Do not miss the extra special holiday hours at Ferndale's The Rust Belt Market!
In addition to the talented in-house vendors that make up the market each week, there's an event space full of guest holiday makers ready to show you what they're got (in stock!)
Keep your eyes peeled for DUCF sponsors such as Detroit GT and Tiffany Best's The Plant House, and 2021 DUCF alum, Supah, Jodi Lynn's Emporium of Doodles, Kelly Kaatz Ceramics and more!
Much thanks for The Rust Belt Markets sponsorship of Detroit Urban Craft Fair for this year's exciting return. Much success to our brothers and sisters in craft, located at the corner of Woodward and 9 mile in downtown Ferndale. Shop small, local and handmade!